SAS is storming SCSI, claims array maker
LSI Logic goes SAS-only for SMB arrays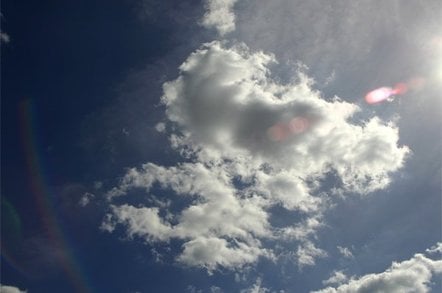 Serial-attached SCSI (SAS) is fast taking over from parallel SCSI, claimed LSI Logic as it launched a range of SAS-only storage systems aimed at small and mid-sized businesses (SMBs).
"We expect to ship more SAS silicon this quarter than SCSI," said LSI product marketeer Rip Wilson.
Wilson said that LSI, which recently bought chip company Agere, chose to go SAS-only with the new boxes because of its experience with the technology, which replaces traditional parallel SCSI cabling with a serial version similar to Serial-ATA (SATA).
"We were there when SAS was specced out, and we dominate the SAS chip market," he claimed. "We are the only company that can ship everything in SAS, from chips through controllers to disk arrays."
He said the new SAS-only arrays would fill a gap in LSI's portfolio between its RAID controllers and its high-end arrays.
Simplicity aims to replace storage internal to servers with an expandable external storage system that can be shared by several servers. It can have from one to four disk modules, each with 12 SAS drives, and one to three SAS host ports per controller.
There's around 8 million SMBs world-wide who will need to move from internal to external storage in the not too distant future, according to LSI product marketeer Rip Wilson. Many of them are running clustered Windows systems, and Microsoft has announced it will no longer qualify internal storage for use with its cluster software, he added.
"It's probably more for mid-size than small, but if your applications require performance, you really need external storage - you can only get so much performance out of internal storage," he said.
LSI said that future models would support additional host interfaces and SATA drives too, for cheaper but lower performance bulk storage applications.
Wilson added that the Simplicity arrays would ship with "simple and intuitive storage management software", making it possible to implement and run without needing a dedicated storage administrator.
However, SMBs are still likely to find it challenging to migrate their apps and data from internal storage to centralised and consolidated storage on an external array, even with the help of software tools. ®
Sponsored: Minds Mastering Machines - Call for papers now open