Qualcomm sets cat among Wi-Fi pigeons with Airgo purchase
Political pawn or technology asset?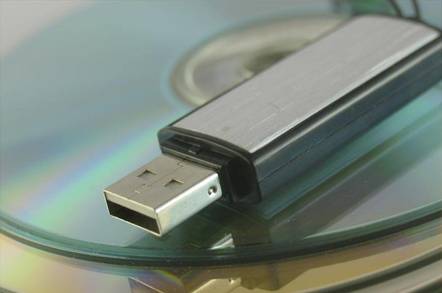 This week Qualcomm announced two acquisitions in the non-cellular wireless arena, at least one of them bringing it significant intellectual property rights in WLans.
This is Airgo, the heavily backed start-up whose advanced MIMO smart antenna technology has been the basis of many products preempting the draft 802.11n fast Wi-Fi standard, and which looked set to provide the key technology for that specification, until it was wrongfooted by Intel and Broadcom.
As a weapon in Qualcomm's ongoing attempt to increase its influence outside its CDMA heartland, and strengthen its hand against Intel and Texas Instruments, Airgo could be highly significant, as much a political pawn as a technology asset.
The second acquisition, of the Bluetooth assets of RF Micro Devices (RFMD), is less fraught with implications for Qualcomm's rivals, but also brings it a strong position, and some IPR, in another wireless standard, and both purchases will strengthen the CDMA giant's recently announced and potentially disruptive consumer wireless platform, Snapdragon.
Airgo, rather like the chip giant's last highly impactful wireless purchase, Flarion, fits all the criteria for a Qualcomm acquisition, bringing strong technology that will broaden its key platforms and support its move into integrated multi-radio platforms; powerful IPR potential, which until now Airgo has lacked the weight to exploit effectively against the majors like Intel; acceleration of the creation of a major platform (Snapdragon) that will take Qualcomm beyond cellphones and into broader consumer device markets, again to the consternation of Intel and Nokia; and the chance to disrupt competitors' plans in a key growing market, fast Wi-Fi.
And, of course, any progress by Qualcomm to increase its patents influence among the IEEE standards, signaling its determination to replicate its 3G position in other emerging wireless markets, raises further speculation about what will be its next steps in the other key IEEE platform, WiMAX. Will it continue to pursue its own course, promoting its Flarion/802.20/FLO OFDM-based technologies as an alternative to 802.16, or will it seek an acquisition that will give it a Trojan horse to storm the enemy citadel and a leg up in its almost inevitable move to support WiMAX in its silicon in future?
Conceivably, the MIMO intellectual property it gains with Airgo could be applied to other OFDM platforms, its own or WiMAX.
Who might Qualcomm buy in WiMAX will be a favorite party game this holiday season, candidates include Soma, which already licenses the giant's patents for WiMAX and so might be friendly to the idea; or an innovative chip specialist such as Sequans. From the point of view of technology and potential for disruption, PicoChip would be a good choice, but would probably be hostile to the idea and would almost certainly attract counter interest from other chipmakers.
Back to the actual acquisitions. Qualcomm will pay cash for Airgo Networks and the majority of RFMD's Bluetooth assets.
"Qualcomm's business strategy has always been integration, enhancing performance and reducing time to market by offering complete solutions," said Dr Sanjay Jha, president of the company's CDMA Technologies unit.
Integration is the keyword of Qualcomm presentations now, as it is for Texas Instruments, and the two companies are storming well ahead of the market in their ability to squeeze multiple radios and other chip functionality on to increasingly small and low power devices, reducing cost and time to market for makers of handsets and other consumer products. Qualcomm's timing is right on two fronts, the incorporation of Bluetooth and Wi-Fi into handsets, its key market, is reaching critical mass and dual or triple radio phones are shifting from the high end to the volume market; and the service providers' move towards converged multimedia services delivered consistently to different clients from phones to music players to set-top boxes is giving Qualcomm and TI their best ever chance to spread their revenue sources beyond the cellphone sector.
In addition to supporting Airgo's existing business, Qualcomm says it will integrate its 802.11a/b/g and 802.11n technology into select chipsets in its key Mobile Station Modem (MSM) range and into Snapdragon. Under the agreement with RFMD, Qualcomm will acquire the majority of the North Carolina-based company's Bluetooth assets, specifically those based in San Diego.
It will integrate the Bluetooth Enhanced Data Rate (EDR) technology, the next evolution of the short range standard, into MSM reference designs. RFMD offers chips for both the handset and headset markets and the remaining company sees the chance to work more closely with Qualcomm, helping to balance pressure in its core RF markets.
Sponsored: Learn how to transform your data into a strategic asset for your business by using the cloud to accelerate innovation with NetApp