Oracle hikes i-flex offer
Hold out investors squeeze Larry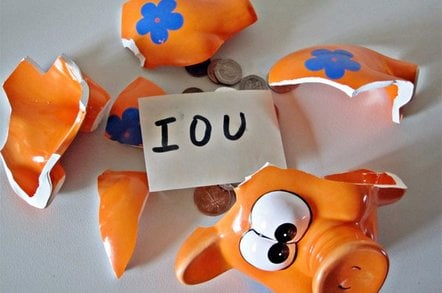 Oracle has upped its offer for Indian firm i-flex to about $1.3bn, sending shares in the financial software provider rocketing on the Mumbai stock exchange.
It's now dangling 2,100 rupees ($46.9) per share at i-flex investors, 42 per cent more than the 1,475 it punted earlier. The offer is 20 per cent higher than i-flex's closing price on Thursday.
Oracle also indicated it wanted a larger stake in the firm than previously announced, and will now bid for 90 per cent of i-flex.
The database giant says it's the final offer, and trotted out Larry Ellison to mallet the point home. He said: "There will not be another open offer and Oracle will not undertake a delisting for at least the next five years unless i-flex shares are selling at a significantly lower price than they are today. This is the last opportunity for i-flex shareholders to tender their shares to Oracle."
The buy-up ends December 23 and is being managed by Merrill Lynch. ®
Sponsored: Minds Mastering Machines - Call for papers now open