What can on-demand software do for your business?
Avoiding shelf-ware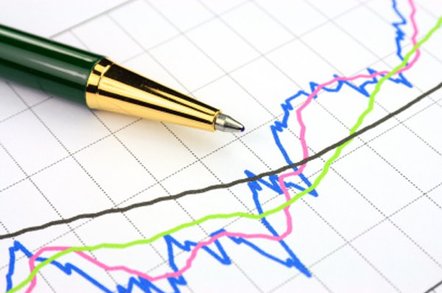 In a study last year Quocirca looked at the degree to which organisations were wasting time and effort on badly planned, procured and implemented on-premise (as opposed to on-demand) business applications. One particular area looked into was the prevalence of shelf-ware; that is software that is purchased but never used.
As it transpired, the problem did not seem to be too bad. Of the 200 UK enterprises covered by the survey, none said that shelf-ware was a worrying problem and the majority said they had none or very little of it. Taken alone this could be a pointer to efficient spending on packaged business applications, although it should be considered that buying shelf-ware is not something some organisations would want to admit to.
When it comes to procurement it may well be the case; it would seem that these days purchasing departments have got wise to the wily ways of some software vendors and are better predicting the number of licences that will be required for a given deployment and not over-purchasing. But if, on the surface at least, the procurement teams are now getting it right the deployment teams still have plenty of room for improvement.
Only 20 per cent of the respondents claimed never to have started a project which failed to deliver or was abandoned. For well over a third of respondents the failure rate ran at over 10 per cent of all projects or higher. Having asked respondents about packaged applications in general the survey went on to look at a single recent successful implementation their organisation had carried out.
About 50 per cent chose to report on a CRM implementation, others selecting ERP, supply chain and financial applications in about equal measure. Given that these were supposed to have been successful deployments an awful lot of them were not sure the whole effort had been worthwhile, especially when it came to CRM, where over 65 per cent agreed they deployment was "better than we had before, but not sure the cost time and effort were worth it".
Reasons for this were varied but one overwhelming reason came through; the more money being spent the more likely it was that the result would be disappointing. Of those who were disappointed 40 per cent were in the £2m+ budget category, as opposed to just 15 per cent for the satisfied category. That adds up to a staggering amount being spent on business application deployments that were not considered worth the effort.
Lower cost projects are likely to succeed because they are smaller and it is easier to stay in touch with the stakeholders and change direction when required. Bigger projects take longer to implement so there is more time for the project deliverables to drift from the business requirements, which will be changing at the same time.
But there is another reason: procurement teams may be able to pride themselves on not over-purchasing software but the very fact that software is all procured upfront can lead to failure. The way many software vendors prefer to work is to get big upfront payments in return for big discounts. Bigger projects lead to more desperation for the software vendor to win and therefore bigger upfront discounts. The problem with this is that the software vendor is not financially linked in to the on-going success of the software project.
Last month, Quocirca reported that the on-demand model for purchasing software was not always the cheapest. But one benefit it undoubtedly has is that the on-demand vendor is tied into the success of the deployment for as long as the subscription is maintained.
A disappointing or failed on-premise deployment can see millions wasted, whereas a failed on-demand deployment could see as little as a few months subscription lost. And, to be on the safe side, with on-demand shelf-ware is simply not possible.
Copyright © 2006, Quocirca
Sponsored: Minds Mastering Machines - Call for papers now open