Gov IT procurement talks enter third year
Meeting next week to thrash out contracts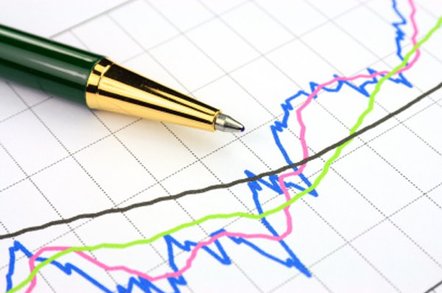 The government is expected to concede some precious ground to the IT industry over difficult contractual negotiations that have just entered their third year.
The contentious new (now not so) model contract terms that were introduced in November 2004 against staunch industry opposition might be watered down to reflect the widespread belief that the Office of Government Commerce (OGC), the HM Treasury's procurement sheriff, has been tough on suppliers to the detriment of government IT.
Roger Bickerstaff, a contractual lawyer with Bird & Bird, who has advised the OGC, said: "There's a joint get together on 11 December. That will be the first time there's been any real engagement."
The OGC ignored industry's warnings in 2004 that the new terms risked further damaging the government's already dreadful reputation for handling IT projects by holding suppliers to impossible working conditions, and it's recalcitrance continued until mid-way through 2005 when, following criticism from academics, insurers and lawyers, it declared that it would reconsider the terms after all.
After a series of Parliamentary questions asked by Liberal Democrat MP Vince Cable (which were shamelessly hijacked and repackaged as a Conservative query), it is estimated that the current British public sector IT spend is £10bn. Yet this signifacant and protacted disagreement over the best way to draw up contracts that ensure the money is not wasted, have been conducted in secret.
The £1bn Department for Constitutional Affairs DISC (development, innovation and support contracts) project, the procurement of which became the OGC's test bed for the new terms, was awarded in September to Atos Origin and Logica CMG. But the both the DCA and OGC have avoided discussing the conclusions of the review.
However, said Bickerstaff, the OGC had conceded that it needed to change its approach to dealing with the IT industry: "The OGC realised there were issues that needed talking through."
This is thought to be the first time in two years that industry has had any substantial hope of taking part in constructive talks with the OGC.
The controversial new model terms were similar to those used in the contract drawn up for the DCA's Libra project, a Public Finance Initiative (PFI) project that was arguably the most troubled IT project ever commissioned by the British government, and was recommissioned as part of DISC. The failure of the punishing Libra contracts was one of the reasons why the government banned the use of PFI in IT projects.
Yet the PFI model was used in drawing up the tough contracts for the NHS' ambitious £12.5bn National Programme for IT, which put Accenture under so much strain that it had to resign from the project with losses of $450m.
The OGC said in summer 2005, after the model contracts had been in circulation for nine months, that it would advise public sector commissioners against using them because there may have been some sense in the industry's opposition to them after all.
Sponsored: Minds Mastering Machines - Call for papers now open