HD TV in the UK
Everything you need to know... fully revised and updated
The content protection chain is supposed to end at your HDTV when you watch the picture and listen to the audio, but if, say, you connect a PVR or a camcorder so you can record shows to hard disk or digital tape then the chain is broken. The system responds by dropping the resolution of the image so 1080i HD drops from 1,920 x 1,080 to 960 x 540, and a 720p image will drop even lower, probably to 480p which is an HD standard that is similar to the US TV system, NTSC.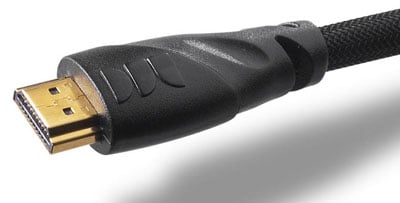 In other words, if there's a glitch or one of your pieces of hardware doesn't fully support HDCP you'll end up with an image that is worse than you get from standard-definition TV today.
Content
Sky is broadcasting more and more HD programming, but you have to pay for it: £10 a month for the content itself and £299-399 for the Sky HD box, depending on how many other channels you select to subscribe to each month. And then there's the cost of a dish if you don't already have one.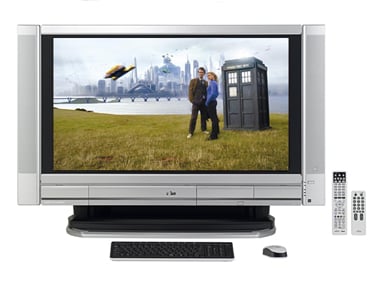 The missing link is the BBC and free-to-air. We're told that the Beeb won't be able to transmit HD TV signals alongside analogue and SD digital broadcasts. The BBC, ITV, Channel 4 and Five have been trialling HD over the Freeview network in London, but as things stand, HD Freeview won't be an option until 2012 when the analogue signal is turned off, freeing up the extra bandwith bandwidth needed to broadcast HD alongside digital SD.
You can get some BBC and ITV HD content through NTL-Telewest's TVDrive system, but don't forget Telewest is selling BBC HD to its customers when they are also obliged to pay a licence fee. We should all be able to get BBC services free-to-air, including HDTV.
TVDrive costs £10-15 a month, depending on how much you're already paying NTL Telewest each month for its regular TV, phone and broadband services.
Time to buy?
So let's look at the big questions. Do you need an HDTV? The key factor here the availability of HD content and, in particular, whether the kind of programmes you want to watch are being broadcast in HD. There's no doubt that sports and wildlife shows look superb in HD, but are you really prepared to spend £1,500 to just see David Attenborough get down and dirty with mountain gorillas in 1080i but watch everything else in SD?
If you plan to make an early investment in HD DVD or Blu-ray, then an HD TV is essential. If you want to make the most out of your Xbox 360 or PS3, then again, you'll need an HD TV. But if you think you'll be watching mostly broadcast SD content for the foreseeable future, we recommend you see how it looks on a large display before forking out for a flat-screen.
If you do decide to buy an LCD or plasma, make sure it's HD Ready so you're able to watch HD broadcasts as and when you get an HD set-top box or disc player. We'd recommend ensuring it has an HDMI port or two, too. ®
Related links
The digital TV switchover site
Freeview
BBC HD
Sky HD
Telewest HD
Sponsored: Minds Mastering Machines - Call for papers now open