HD TV in the UK
Everything you need to know... fully revised and updated
It's a good idea to check an LCD's native resolution: a TV that's touted as 1080p but only has, say, a 1,280 x 800 display panel will have to scale the image down from 1,920 x 1,080, the size of a 1080i/1080p image. In fact, it's probably scaling down to 720p's 1,280 x 720, with the remainder of the 800 horizontal lines making up a black border above and below the picture.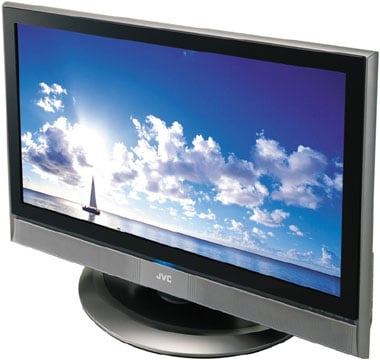 You can watch low-resolution SD TV on a high-resolution HD TV and it can look good or bad, depending on the quality of the hardware - again, get the shop to demo both kinds of content. If you're unconvinced you can splash out £90 on an LG DVK9900H upscaler which supports 1080i and will convert an SD picture to HDTV resolution, but we strongly suggest that you try before you buy. By its nature upscaling technology has to guess how to fill in all the pixels that the target screen has and the 768 x 576 source doesn't. And the resolution won't ever be as clear and as sharp as a picture that is displayed at its native resolution.
For some buyers, the poor look of SD content on LCD TVs - HD Ready or otherwise - can be a deal-breaker. And that's important to know if you're going to be watching a lot of SD content on your flat-panel TV.
Cables and copy-protection
You'll need to get the HD content onto your TV so it's time to talk about cables and connections. You'll want one SCART connector for your current DVD player and a second SCART for your PS2 or Xbox, and component-video will come in handy if you have an Xbox 360 which has HD output. You can also use component to carry HD content provided it's not copy-protected. Sooner or later you can expect that most HD content will be encrypted, and that means using an HDMI (High-Definition Multimedia Interface) connector.
As the encrypted HD signal passes down the line each device in the chain checks that the next device has an HDCP (High-bandwidth Digital Content Protection) chip which holds the encryption keys securely. The visible part of this chain is the HDMI connector, which looks similar to a Firewire port. Provided you connect your PS3 or HD DVD player to your HDTV with HDMI then all is well. HDMI supports both audio and video so if you want the full home theatre effect you'll need a surround sound receiver with HDMI pass-through.
Sponsored: Minds Mastering Machines - Call for papers now open