HD TV in the UK
Everything you need to know... fully revised and updated
Aspect ratio
A decent SD or HD TV can handle a change in aspect ratio with minimal fuss, which is useful as some content, such as the news, is still broadcast in old-style 4:3 (width:height), while movies and much of the current crop of TV are transmitted in a widescreen, 16:9 format, but you'll notice that the news, for instance, tends to be 4:3 so if your TV is a bit stubborn, Jon Snow's face will look slightly stretched.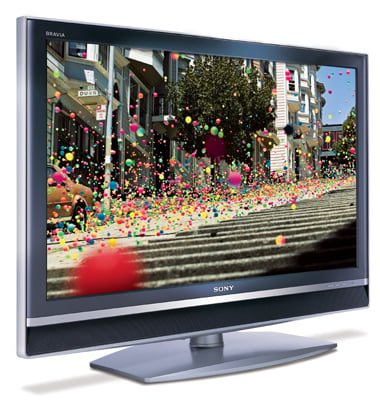 The situation is going to get worse when we add HD content to the mix as your TV will have to be flexible enough to chop and change aspect ratio and resolution. Satellite broadcaster Sky once said it had chosen to broadcast in both 720p and 1080i resolutions, but earlier this year it announced it will broadcast everything in 1080i. Other broadcasters have yet to decide which they favour, but are likely to use both, for different programmes, depending on factors such as how much movement the show contains, for example.
Interestingly, recent BBC trials of HD broadcasts, which used both 720p and 1080i, both encoded at high and low bit-rates, found that while the differences in picture quality were clear in the lab, ordinary viewers were generally impressed with all the pictures and didn't detect much of a difference between them.
Crucially, any 'HD Ready' HD TV has to be capable of displaying both 720p and 1080i content, either by expanding the image or shrinking it, depending on the screen's native resolution and sometimes its physical size. More and more screens are also supporting 1080p. While 1080p may never become a broadcast format, it'll be used by the next-generation optical disc formats, HD DVD and Blu-ray Disc, and by Microsoft's Xbox 360 and, soon, Sony's PlayStation 3.
HD Resolutions
For a TV picture to be HD it has to be one of three resolutions: 720p, 1080i or 1080p. There are other resolutions, but they're essentially standard definition (SD) sizes. The resolution's number is the number of horizontal lines that make up the image, analogous to its height in pixels. The letter, p or i, stands for 'progressive' or 'interlaced'.
Progressive images are displayed like a movie, one frame at a time, in rapid succession. Interlacing is the same technique used in regular TV: send half the picture at a time but do so twice as quickly. It's a bandwidth-saving technique. Each 'half' of the image comprises alternate sets of lines, so first you send lines 1,3,5,7... etc. then you send 2,4,6,8... and so on. The first set is drawn on the TV screen, then the second lot, but the speed is such that they eye doesn't notice.
Well, almost. In practice, this approach can create visible artefacts when the image is moving rapidly and there's a slight downgrade in the image's effective resolution. This isn't an issue with progressive pictures, which is why many US HD broadcasters show programmes in 720p not 1080i, even though the latter has more pixels and therefore should be more detailed.
Sponsored: Minds Mastering Machines - Call for papers now open