Dell Inspiron 6400 Core 2 Duo laptop
An inspired Inspiron?
On the whole I was very impressed by the performance levels, although with a 3DMark06 score of 1,165 this isn't a gaming behemoth. Graphics drivers were left at the default (balanced) setting, and if you're more interested in benchmark numbers than visual quality I can tell you that setting the drivers for optimal performance resulted in a 3DMark06 score of 1,168 - clearly not worth the effort.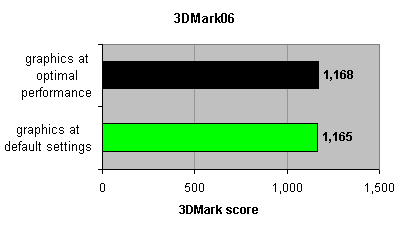 As a multimedia workstation the 6400 fares considerably better with a commendable MobileMark performance rating of 264 and 246 minutes' battery life, all recorded with no active CPU power management.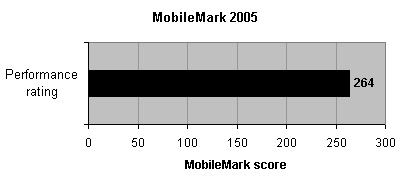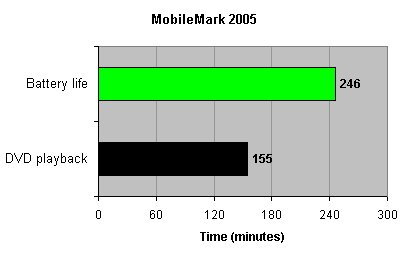 The MobileMark-measured 155 minutes' DVD playback time was also acceptable especially when testing was carried out using higher than normal screen brightness with the internal speakers set to full volume. However, I should stress that Dell supplied us with the upgraded nine-cell 85Whr battery rather than the standard six-cell 56Whr option - a £12 extra.