Sage says no halt to buy-up spree
Moves numbers in right direction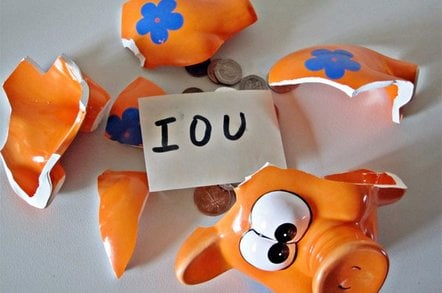 Acquisition mad accountancy vendor Sage Group PLC reported revenues and profits up, as it unveiled its full year results today.
The Newcastle-based software developer turned in revenues of £935.6m for the year ending 30 September, up 23.2 per cent on the year. Pre-tax profits were up 14.3 per cent to £221.2m.
Sage is famously acquisitive, buying its way into local markets for accounting and other software around the world. This year it snapped up seven more companies.
Nevertheless, organic revenue growth was seven per cent for the full year, and eight per cent in the second half. The company has its eye on further acquisitions, it said today.
North America is Sage's biggest market, generating revenues of £321.4m, with EBITA of £76.4m. Mainland Europe pulled in revenues of £253.2m, and EBITA of £59.3m. The UK pulled in revenues of £205.2m, with EBITA of £75.6m. The rest of the world generated revenues of £68.2m, with EBITA of £18.2m.
While Sage said it will keep on hoovering up other companies and product lines, it also plans to overhaul its UK product line, integrating its product line more tightly and building on a common database technology for its entry level products. Who knows, maybe this strategy will work for its product lines across the world. ®
Sponsored: Minds Mastering Machines - Call for papers now open