Shuttle XPC mini X100HA slimline PC
Good things come in small packages?
Performance is exactly the same as a laptop with a comparable specification but that's not strictly relevant here. The Radeon X1400 graphics run at 445MHz core and 675MHz memory and just about have enough grunt to run games, as indicated by the 3DMark05/06 scores. Realistically, though, Shuttle has specified graphics that are the bare minimum to run the Windows Vista Aero interface.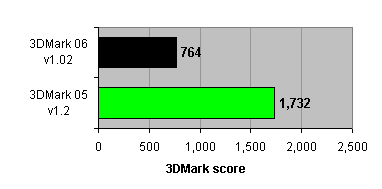 The PCMark05 score was helped by the HDD element as it uses a proper desktop drive while many laptops are held back by the 4,200rpm spin speed that is typically used in mobile drives.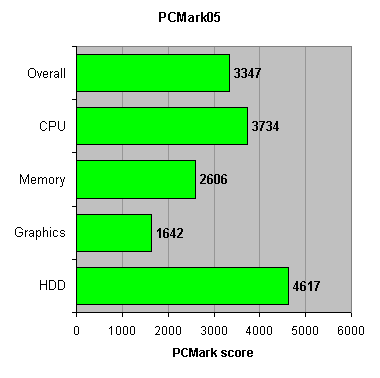 Overall, the Shuttle has the performance of an £800 laptop but the key point is that the X100 is near-silent in operation. This makes it ideal for use in the living room, or anywhere that you want to avoid a noisy PC. Let's face it, many laptops are fairly rowdy when the cooling fan kicks in.
Value for money is a bit of a vexed question as you can easily buy a laptop with this specification for a lower price and that will include a screen, mouse, keyboard and battery. Shuttle includes Nero 6 suite and a stereo edition of Cyberlink PowerDVD 6, which adds very little to the overall value. Despite that I still like the X100. It's stylish, quiet and has enough power on offer for a day-to-day PC.
Verdict
The Shuttle X100 is an unusual Windows PC that stands out thanks to its tiny size and stylish looks. It thoroughly deserves to reclaim the many receptionists' desks that are currently occupied by iMacs across the nation and it's ideal for duties in your living room where a noisy beige tower simply won't be tolerated. ®

Shuttle XPC mini X100HA slimline PC
Good things come in small packages - and this should be seen and not heard...
Price:
From approx £750 inc VAT RRP