Nokia hammers out steel-cased handset
N-series phone for the rest of us?
Top 5 reasons to deploy VMware with Tegile
Nokia is to bring the brushed-metal look of its N series of smart phones to a broader audience next year with the Nokia 6300. The stylish new handset has a mid-range spec and an attractive price that includes a 128MB MicroSD card.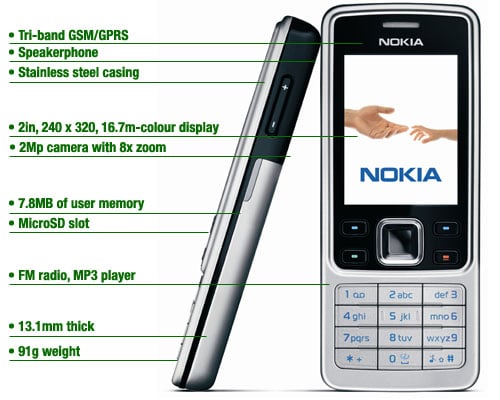 Nokia claimed the 6300 has a talk-time of up to 3.5 hours and a standby time of up to 14 days. The handset it due to ship sometime in Q1 2007 for around €250 ($329/£169). ®
Related reviews
Nokia N73 3G smart phone
Nokia N93 camcorder phone
Nokia E61 smart phone
Nokia E70 smart phone
Nokia N80 3G slider phone