Analysts look both ways at Vista
Glazed over Windows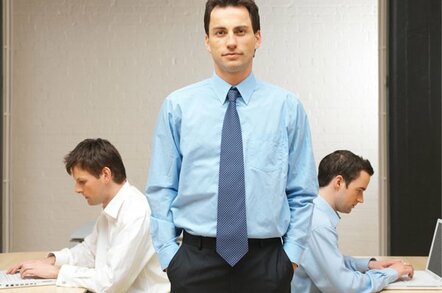 Twenty-one years after Windows ignited the PC revolution, at least according to Microsoft, analysts are at odds over just how well Redmond's newest operating system will go down.
The UK's very own Ovum has delivered a cheery assessment apparently predicting Windows Vista will out-sell Windows XP in its first year.
Software practice head David Mitchell expects 15 per cent of PC users will adopt Windows Vista during the operating system's first year, compared to between 12 and 14 per cent for Windows XP, which launched in October 2001.
"That would make it the fastest moving operating system ever," according to Mitchell.
Across the pond, Gartner is somewhat cooler. The mega analyst believes less than 10 per cent of PCs will run Windows Vista in the first 12 months.
It's the latest sober Gartner prediction on Windows Vista's prospects, following the prediction Windows Vista would not "significantly" affect PC sales next year.
The great unknown in all this is the affect Microsoft's staggered shipping date will have on sales. Typically, holiday sales prove a boon to Microsoft and PC makers.
Both, though, will miss the pull-through effect of the holidays on sales, as Windows Vista will not become broadly available to consumers and businesses until 30 January, 2007, after consumer purses have been emptied and spending budgets set.
Microsoft's official launch this week will see Windows Vista only going to business users on volume accounts.
Microsoft is clearly hoping the channel can convince users to buy brand new PCs loaded with Windows XP in the next few weeks and they will upgrade next year. Unfortunately for Microsoft and OEMs though, upgrades are something the majority of consumers try to avoid, and most copies of Windows are sold with PCs.
Adding confusion to the mix, is the fact users must choose between PCs that are powerful enough to run Windows Vista Home Premium, Enterprise, and Ultimate and those that can run the puny Basic editions - lacking the Aero interface or Media Player. Microsoft has devised two logos to differentiate between these machines, along with a set of videos to explain the differences for confused retailers and channel suppliers.
All of this, of course, takes place on the anniversary of Windows 1.0. Nerds and history buffs should click here to geek out on details. ®
Sponsored: Minds Mastering Machines - Call for papers now open