NEC's NAS redefines 'revolutionary'
Well, yes - hard disks DO revolve...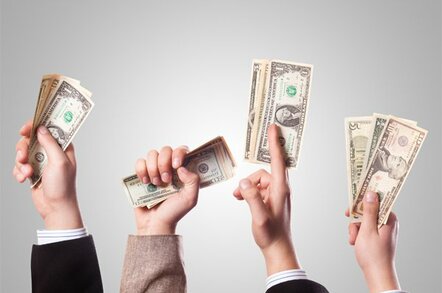 NEC Computers reckons its latest NAS device - the Storage NS50 - offers revolutionary security.
What on earth could that be, we wondered - built-in 1024-bit hard disk encryption perhaps, or maybe a fingerprint scanner for anyone needing access to a file?
No, it's RAID-5 as standard, and a lockable front door to stop malfeasants from nicking its four hot-swappable SATA drives. Mmm. Oh, and fittings for a Kensington lock - yes, at 22cm high (that's just under 9 inches in old money) the box is small enough that it's not just the drives that might get lifted.
The NS50 appears to be bought in from Newisys, which sells it as the NA-1400. Newisys demo'd its box, which includes an Intel SATA and hardware RAID controller as well as a 600MHz XScale processor, at IDF over a year ago.
The device runs open source NAS software, is compatible with Microsoft Active Directory, and has two Gigabit Ethernet ports. It also has two USB2 ports to connect external storage devices such as hard disks, DVD recorders and USB sticks.
NEC says that the NS50 ships next month at ex-VAT list prices of £949 for 1TB or £1589 for 2TB. Both those are raw capacities - RAID-1 will halve them and RAID-5 will reduce them by 25 per cent. ®
Sponsored: Minds Mastering Machines - Call for papers now open