Aussies cry foul on giant Colonel Sanders
We had world's biggest logo in 1965, mate
Aliens take note: reader Gordon Milne has written in to point out that the Aussies actually created the world's biggest logo years before KFC decided it was a good idea to plonk a 65,000-square-foot Colonel Sanders mosaic in the Nevada desert.
Yes indeed, look on in awe and wonder at DownUnder's 3.2km-long Readymix monster: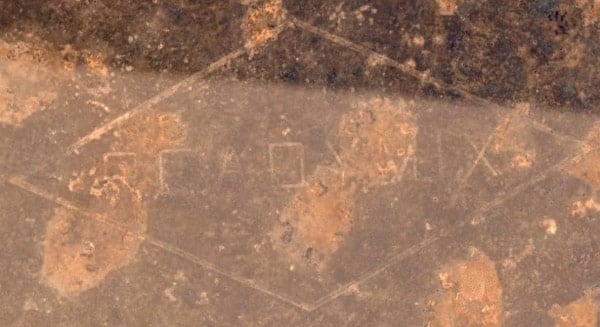 According to those in the know down at the Google Earth Community, this concrete extravagance was knocked together in 1965 by construction crews laying the Eyre highway across the Nullarbor. From 1979 until 1992, it was rated by the Guinness Book of Records as the largest lettering in the world.
Impressive yes, but it wasn't the first. Paul Findsen emailed to note the US of A got in there years before with some "welcome-to-our-planet" scale corporate branding:

Back in 1937, Studebaker planted more than 5,000 pine trees to create this pleasing 620m-long arboreal configuration at its test track near South Bend, Indiana. It now forms part of the Bendix Woods park, controlled by the local parks and recreation department.
However, for the original "hi, we're down here, come and visit" logo, we must look to the ancient civilisation of Peru's Nazca plateau: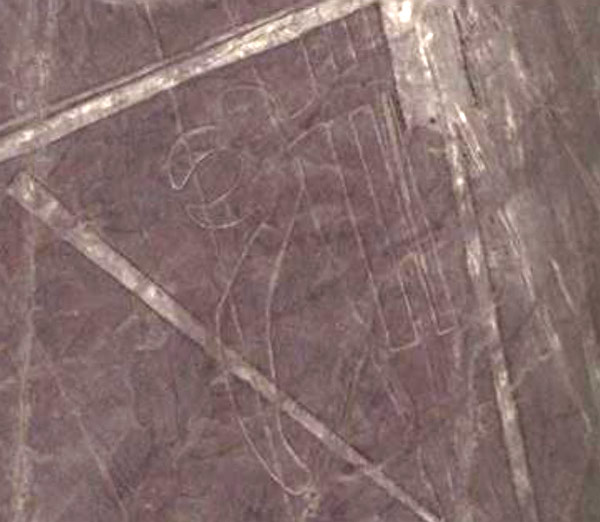 Experts have described this image, hewn from the living desert, as a "parrot". To anyone with an ounce of sense it's clearly a spanner attached to two spacecraft landing strips, indicating to passing extraterrestrials that this is a good spot to land and get a coffee and a donut while the local mechanic fixes your troublesome hyperdrive. ®
Sponsored: RAID: End of an era?