Carphone Warehouse calls in 3PAR for 24TB arrays
Virtualises storage for its utility data centre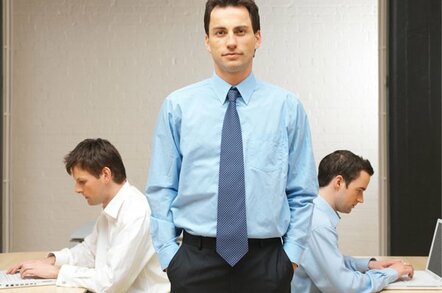 Carphone Warehouse has tapped storage newbie 3PAR for 24TB of virtualised disk storage.
The replicated pair of 3PAR InServe S400 disk arrays will provide virtualised storage as part of Carphone's move to a utility data centre. They replace IBM ESS-800 storage boxes and will support critical applications such as Carphone's Oracle-based retail software, Carphone enterprise architect Steve Gall said.
Gall added that as well as being cheaper than IBM, the 3PAR storage can stripe data across the disks available to it, providing better performance.
"We migrated to Oracle 10g on the ESS and were finding performance problems," he said. "We're not getting the same problems with 3PAR - 90 per cent of the software is running faster now."
Other advantages over ESS include the ability to provision storage much more quickly, and simpler management, he said.
"Our guys had half a day's training from 3PAR, and they find it adaptable and easy to use - you don't have to have highly skilled SAN technicians in place," he explained. "With IBM's management software, you've got to be a storage professional to use it."
He added that 3PAR's thin-provisioning - where physical capacity is allocated to a logical volume only as it is actually required - is already producing cost savings as it means that snapshots take up less disk space and happen faster.
"A major thing for us is we can do regression testing on a 2TB database in minutes, where it was taking days," he said.
Carphone looked at other storage platforms, including NetApp and Kashya, before picking 3PAR.
Gall added that, following a proof-of-concept project with its partner Computacenter, Carphone is now putting the necessary technology in place for its utility data centre, including IBM Power5 servers and Intel-based systems running Linux and VMware.
The plan is to consolidate 200-odd systems into virtual machines running on physical servers at a ratio of 25 to 1.
The project also includes software called Enigmatic to automate the process of moving and resizing virtual machines, Gall said. Among other things, it will enable non-production servers to be converted into failover targets for the production servers, as needed. ®
Sponsored: Minds Mastering Machines - Call for papers now open