Surf Kitchen patents customised phone downloads
Like MMS...only different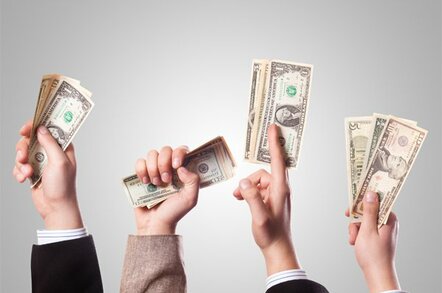 Mobile phone interface provider Surf Kitchen has been granted a UK patent for what at first glance appears to be the delivery mechanism used for the Multimedia Messaging Service (MMS). What the patent actually covers, however, is the method by which content is selected.
UK patent GB2408658 talks a great deal about notifying client devices using a special signal, such as an SMS, which then triggers the client to fetch information from a server using an HTTP connection - in exactly the same way as an MMS message.
But the novel component of this invention is that when the client application contacts the server (having received the specially formatted SMS) the server puts together a package containing only the latest and most pertinent content for that particular user. This just-in-time generated package is then downloaded by the client.
In this way only the latest football scores, or the last security patch, is ever sent to the user; reducing network traffic and download times.
Given that almost all interface customisation technologies work in exactly this way, the patent is significant and competitors will have to work hard to find a way around it, or license it from Surf Kitchen.
While the concept might seem obvious, that makes it no less of an invention and no less patentable and, unless some strong prior art turns up, Surf Kitchen will have a significant advantage in handset interface customisation. ®
Sponsored: Minds Mastering Machines - Call for papers now open