NAO gets loved up on gov IT
Takes pet projects for walk in the sun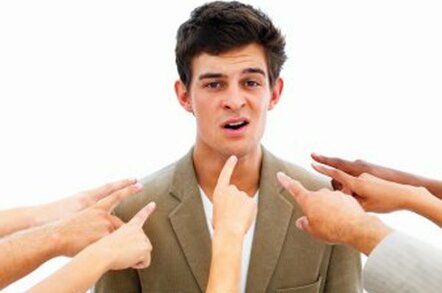 The National Audit Office (NAO) has broken with its tradition of testing the veracity of government activities with the publication of a report about some IT projects the government has managed successfully.
Yes, you heard it right. There are, apparently, successful government IT projects. In its 23 year history the NAO has never set out to find shining examples of government administration to be celebrated, instead of testing and probing to see if there are any holes it should report in keeping with its purpose as independent auditor.
So, the NAO decided that disasters and waste have given government IT such a bad name that it ought to do something to remind us that our civil servants do sometimes get it right and that there is something we can learn from our successes as well as our failures. (HM Public Relations presumably doesn't do enough already in this respect)
Just five months since the NAO was criticised for its gushing report on the alleged commendable achievements of the NHS modernisation project, the National Programme for IT (NPfIT), a report that followed months of hair picking with a truculent Department of Health, an NAO spokesman said this latest ray of sunshine was not designed to do any favours for the government. It just says what a grand job it's been doing.
Those projects stamped with NAO gold stars included the Department for Work and Pensions' £824m automated bank transfer benefits system, the Pension Service £297m pension credit system, and the environment agency' £0.2m fishing rod licences project. [Is it just us, but are these projects rather small?]
It is worth noting that these 24 shining examples (14 if you exclude foreign and private sector projects) were all nominated for medals by government and industry. They are all written up as glowing case studies in an accompanying report and are endowed with an extra sheen from having been written by NAO cynics instead of the usual soul-sold copywriters (we presume).
Just what the government has been doing so well in its good IT projects, said the report Delivering Successful IT-enabled Business Change, can be condensed into three recommendations: get management buy in, co-operate with your supplier, and have a clear idea what you are trying to do.
These recommendations have all been recommended before, time and time again. The world renowned expert on the subject, The Standish Group, which has analysed over 50,000 IT projects since 1994, charts a top 10 reasons why IT projects succeed.**
These appear in the body of the NAO's report, along with some tailored tips for UK government IT bods. First and foremost among them is the insistence that government IT projects will fail while there is not proper oversight to see they are done properly.
This gets to the real reason why government IT projects continue to fail despite the numerous checks and measures put in place over the last five years by the Office of Government Commerce, the Treasury's procurement sheriff, and the unending attempts by private suppliers to show they are doing their bit to make it work.
Without transparency and accountability, says the report, there can be no way of ensuring the checks and measures are followed - and they are not, as this and previous reports have shown.
Sponsored: Minds Mastering Machines - Call for papers now open