eBay's VeRO is no substitute for litigation, UK judges rule
High Court sides with merchant over 'groundless threats'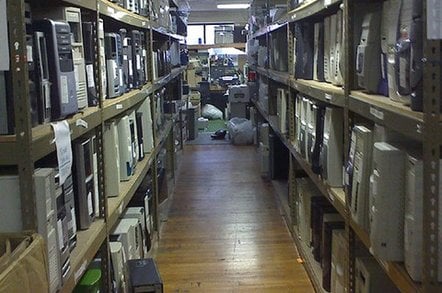 A man who stopped a Chelmsford, UK business selling children's quad bikes on eBay cannot continue to do so, the High Court has ruled. Dr Colin Campbell had used a disputes process on the eBay site to stop sales which he said infringed his design rights.
eBay operates VeRO, which stands for Verified Rights Owner, a system designed to let IP owners stop sales of goods in which they have rights and which are being sold without their permission.
Campbell used VeRO to stop Quads4Kids selling its quad bikes earlier this year, claiming that the sale of the bikes violated his Community Design rights. Campbell had registered 16 Community designs in February 2006, deferring the publication of those claims. One of his designs was for a child's dirt bike.
Quads4Kids, wishing to resume its sales through eBay, took a case against Campbell saying that his statements to VeRO were groundless threats, actionable under the Community Design Regulations of 2005. It asked for an interim injunction to prevent Campbell from making any more threats.
The Regulations do not permit people who claim to be rights holders to make threats which they cannot back up with legal action. The law is designed to allow the threatened party to challenge a supposed rights holder's rights in court, so that baseless threats cannot be made.
"It is entirely wrong for owners of intellectual property rights to attempt to assert them without litigation, or without the threat of litigation, in reply," said the High Court judge, Judge Pumfrey, in his ruling. "If somebody goes around saying, 'I will sue you for infringement of patent unless you stop buying your goods from X', then the natural response of anybody to whom that statement is made was to stop buying the goods of X."
"You can't simply make a threat of infringement proceedings without having a good basis for doing so," said John Mackenzie, a litigation specialist with Pinsent Masons, the law firm behind OUT-LAW. "It is a new example of a process for protecting IP but it still falls within the groundless threats law."
Quads4Kids made the case to the High Court that, by using VeRO to stop its sales of quad bikes, Campbell was making threats to take proceedings against it for infringement of his Community design rights. Pumfrey agreed.
"I consider that unsupported and unchallengeable allegations of infringement of registered rights of this description are potentially an exceedingly damaging abuse of registered rights," he wrote. "I am satisfied there is arguably a threat in the notification to eBay."
The case was further complicated by the fact that Campbell had opted to defer publication of his Community design registration, which he is entitled to do for up to 30 months. But the law also says that if taking an action against a company, someone who has deferred publication must show that the defendant has seen the contents of the registered Community design.
The judgment was made quickly, said Pumfrey, because until there was a judgment Quads4Kids would be prevented from selling through eBay, and it was almost their most important sales period, the run up to Christmas.
Mackenzie said that he did not believe that the case discredited automatic enforcement procedures such as VeRO. "It would be going too far to say that this damages automatic enforcement procedures," he said. "In this case the court is acting as a check on those automatic systems."
Copyright © 2006, OUT-LAW.com
OUT-LAW.COM is part of international law firm Pinsent Masons.
Sponsored: Minds Mastering Machines - Call for papers now open