eSys elopes with Samsung after Seagate spat
You don't miss your water...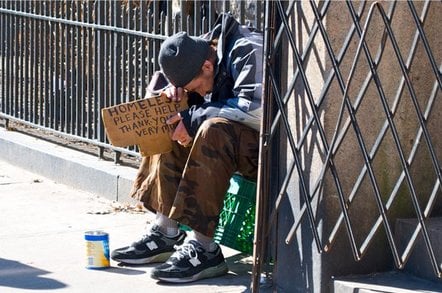 eSys has signed a global distribution deal to sell Samsung's entire range of hard drives after getting the elbow by former partner Seagate.
eSys was Seagate's largest customer, counting for about 5 per cent of its revenue or around $600m a year, according to Seagate. But in a financial report last week, Seagate revealed it had sacked the distributor for not allowing it to audit its books to check out some suspected "irregularities".
In its quarterly statement to the Securities and Exchanges Commission, Seagate said eSys had admitted to "irregularities" in the way it had participated in a rebate scheme - when vendors pay distributors cash for marketing products. The vendor had wanted to audit eSys books to find out if its suspicions were justified.
eSys subsequently denied this: "eSys strongly refutes any allegations of irregularities in its compliance of the Agreements," a statement said. "Over the last six years, eSys has been supportive of Seagate's and Maxtor's strategies, even at some cost to itself and its shareholders. Unfortunately, the intrusive nature of the audit would not be justifiable to our worldwide business partners under normal business practices."
In its statement, Segate said it would still "aggressively" pursue its contractual right to to audit eSys' books and take action for any wrongdoing it found.
But it looked like there might be a happy ending for eSys yesterday when it announced its deal with Samsung.
"We look forward to working with Samsung and helping them achieve their business objectives in the most efficient way," eSys chief operating officer Neeraj Chauhan said in a statement.
However, it remains to be seen how eSys will cope with the loss of a supermodel like Seagate, which had 70 per cent disk drive market in its thrall, even in the arms of a glamour model like Samsung. ®
Sponsored: Minds Mastering Machines - Call for papers now open