Fujitsu Siemens proposes sticky solution to power crisis
Why can't a server be more like a fridge?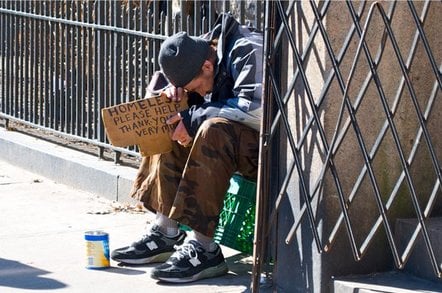 Fujitsu Siemens' CTO has called on the IT industry to start offering meaningful power ratings, so that corporates and consumers can buy kit the same way they buy their freezers and washing machines.
Joseph Reger, opening the vendor's annual jamboree in Augsburg, said vendors weren't doing enough to reduce power loss in their kit, or to help customers make meaningful comparisons.
He slated white box kit, surprise surprise, for having power supplies that instantly waste as much as 50 per cent of power. He then admitted that in general power supplies can waste about 30 per cent of the power they draw.
Client devices, especially mobile devices, could be tweaked to better manage power draw and waste, he said, though added that midnight updates often made a mockery of standby.
Servers, on the other hand, are supposed to run at 60 to 70 per cent utilisation, meaning power management was less of a solution. However, he continued, often utilisation was more like six to seven per cent. Consolidation, virtualisation, and the use of blade architectures went some way to reducing server power consumption. But, he warned that cramming in too many blades concentrated heat, demanding air con, big fans, and other power hungry solutions.
Sharing power supplies was one solution. More useful, he proposed, was the return of water cooling, whether at data centre, rack or chip level.
But, what Reger really wants, is for IT vendors to submit to the sort of energy rating system white goods vendors work under. Anyone who's bought a fridge or washing machine recently will know what we mean - stickers with ratings from A to G, in handy, heat related colouring.
"We need benchmarks, and we need stickers, on laptops, desktops and servers," Reger thundered.
This is the sort of thing Europeans do very well, of course. But would the Americans play ball? As Reger pointed out, US energy costs are skyrocketing, and Google's energy bill is around $100m. With the likes of Hummer driving and California governor Schwarzenegger now touting his green credentials, the Americans may just have to come in line. ®
Sponsored: Minds Mastering Machines - Call for papers now open