Obedient HP pops out quads
Don't print A-M-D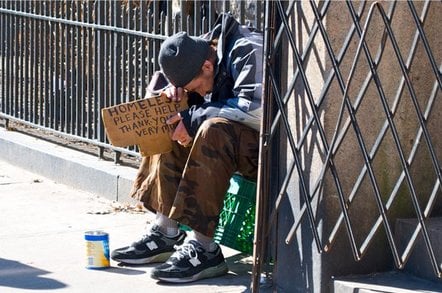 HP looks like the most well-behaved Xeon-based server vendor. Unlike rivals Dell and IBM, HP dutifully waited for Intel's "official" four-core Xeon announcement before revealing servers centered on the chip.
In addition, HP today excised a new Opteron-based system from its server press release to keep Intel sweet.
Customers can now purchase all of HP's existing two-socket boxes with Intel's fresh "Clovertown" four-core processors. All told, that gives HP nine refreshed systems – three towers, three rack boxes and three blades. HP expects customers to see up to a 50 per cent performance boost by moving to the new chips.
Dell and IBM earlier this month started their Clovertown runs, revealing a broad range of refreshed systems. Intel then managed to get its own Clovertown act together last night by announcing four different versions of the four-core chip – three of which consume 80 watts and a high-end part that demands 120 watts.
We doubt that Intel gave Dell and IBM the go ahead to shoot their statements early even though the two vendors have remained more loyal to Xeon than HP. Mark Hurd's spy shop has become the leading Opteron server vendor over the past couple of years, rivaling Sun Microsystems for the most complete lineup.
Adding to its Opteron affinity, HP today released the 1U, two-socket ProLiant DL365. This system should complement the existing 2U DL385.
HP reckons customers have been asking for a slimmer but big business-ready Opteron system, so the DL365 ships with redundant fans and power supplies, along with built-in RAID tools.
HP, however, only talked about the DL365 with reporters instead of revealing the server in an actual statement. It left all the marketing ink for brother Intel and the Clovertown revolution.
Customers will find Clovertown in the ML350, ML370, DL140, DL360, DL380, BL20p, BL460c and BL480c systems.
In addition, HP has rolled out what appears to be a copy of Sun's x4500 "Thumper" system, which combines a basic server front end with a lot of disk.
HP's new 2U DL320s slaps a Xeon 3000 Series chip in front of 12 large form factor drives. The system supports up to 8GB of memory and 9TB of storage.
Sun's x4500 runs on two Opterons, takes up 4U and holds 48 SATA drives, giving it 24TB of capacity.
HP claims that Sun's box may be a bit much for customers in the hybrid market.
"Conceptually, yes, the DL320s is like Thumper but very different in execution and how people use the box," said John Gromala, a marketing director at HP. "We have received negative feedback on Sun's huge drawer where you're moving around all those hard drives that are spinning away. So, our box takes up less than half the space of Thumper, is front accessible and much more customer friendly."
It looks to us a little bit like HP whipped together something quickly to combat Sun's higher-end Thumper box, but what do we know?
Gromala believes that plenty of customers will flock to Intel's latest chips, hoping to get the best possible performance. The company reckons that Intel has more than enough of the four-core parts to satisfy demand. So have at it. ®
Sponsored: Minds Mastering Machines - Call for papers now open