S&M saucepots want the Queen muffled
(Video news bulletin would be illegal)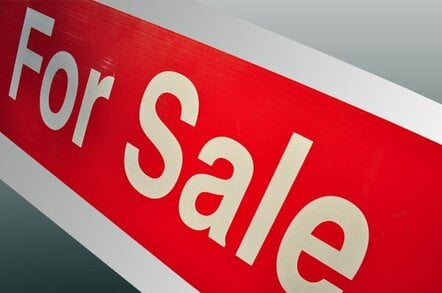 A diverse group of sexual adventurers and civil libertarians has joined in condemnation of that part of tomorrow's Queen's speech expected to propose banning "extreme porn", because the internet has made it too readily available for some people's tastes.
The British government proposes a new offence of possessing extreme pornography under a Criminal Justice Bill. It is proposed that people found possessing porn of a violent nature should be imprisoned for up to three years.
Backlash, a group of campaigners against the legislation, said today the law discriminated against consenting adults and offended Human Rights legislation.
Those organisations that are, according to the legislation, dirty perverts because they oppose the new law include Feminists Against Censorship, the Libertarian Alliance, SM Dykes, the Society for Individual Freedom, and the Spanner Trust.
Most organisations that responded to a Home Office consultation on the matter, however, wrote in support of the proposed law, while most individuals who responded were opposed to it, said the Home Office in its response (pdf) to the consultation in August. That is not surprising for legislation that, it is argued, favours collective morality over individual liberties.
The Home Office also noted that those opposing the legislation said it would deny what would otherwise be dangerous men an outlet for their fantasies.
The law does not propose to ban the act of consensual sexual violence, only the possession of a depiction of it. It will require a jury to determine that something was produced only for the purpose of sexual arousal, that it featured bestiality, necrophilia, or acts of violence that would be life threatening or result in a disabling injury, and that it had to be realistic.
In other words British people will be able to watch depictions of violence against women, but not sexual violence against men. So the law would allow a film that featured a woman being hit in the face while having sex, or one man pumping another up the backside while a pack of dogs gnashed at their ankles, as long as the actors were not shown to be maimed beyond repair. And bad special effects might be all that was required for a film maker to avoid prosecution.
"Now, you might not be into this sort of thing, but the question is, should the State get involved in the private lives of consenting adults who are?" said Backlash.
Much of the debate cantered around the question of whether violently sexual pornography fuelled sadistic sex crimes. Without scientific evidence to back their claims that it one did lead to the other, the argument in defence was either anecdotal (policeman saying they suspected pornography led to crime) or moral.
The first of these ideas, according to Backlash's website, was refuted by evidence that there was a lower rate of sexual crime in Japan and Denmark where such pornography was readily available.
The moral position taken in support of the legislation was that violent pornography is simply not wanted in British society because it "creates a cultural context which devalues women's humanity and dignity". Opponents say such pornography readily portrays women in positions of power over men who grovel in depraved subservience. Extreme depictions of such scenarios are no more depraved than graphic horror or war films.
The accusation of hypocrisy is also slung at supporters of the law, most of whom protested on religious grounds, according to the Home Office. The argument of hypocrisy becomes easier every time something happens like last week's outing of Ted Haggard, the superstar American evangelical leader, who admitted to "sexual immorality" and buying drugs after being hounded over his earlier denials that he had been getting high and having sex with a rent boy on regular occasions for the last three years. His position of power among the faithful will no doubt gurantee his salvation.
Thousands more people than usual are expected to tune into the Queen's speech tomorrow in the hope of hearing the old dear say the words "extreme porn". Players of Queen porn bingo (not to be confused with Queen porn players who also like to play bingo) will have their fingers crossed in case she says words such as "necrophilia" and "bestiality", which would win them bonus points.
What do we think about this? We're not supposed to take sides, so we're sitting on the fence - and boy, does it feel good.®
Sponsored: Minds Mastering Machines - Call for papers now open