Allchin rallies the Windows Vista troops
Once more unto the breach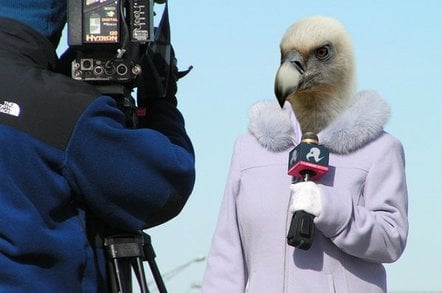 Jim Allchin, outgoing Windows general, has rallied his Windows Vista troops one last time, 10 weeks before the over-hyped operating system hits "general" availability.
Allchin, the co-president of platforms and services, has sent an email to Microsoft employees, seen by The Register, sayin that he admired their professionalism and dedication in completing a product (that is four years late and that's been through a least one major makeover and numerous revisions).
The letter came during a busy but "a good day...an incredibly happy" day on Wednesday for Allchin, who'd released to manufacturing the first new Windows code from Microsoft in five years that morning, and appeared before press to outline yet more milestones.
Among the "remarkable" firsts in Windows Vista: all Windows SKUs will appear on the same DVD (only you can't access all six - just the version you paid for), plus support for five languages from day one (French, Spanish and Japanese were signed off before English - "also an amazing first"), and support for "more hardware than ever before".
In his email Allchin enthuses: "Windows Vista will rock the world with excitement."
The last time he gushed so enthusiastically was in 2001, when he famously said: "Windows XP is the system I've always wanted to build. It's the system my mom deserves."
Without wishing to question Allchin's relationship with his mom, it should be remembered Window XP was a poster child for viruses and wasn't considered safe until three years later with Windows XP Service Pack 2. Microsoft also overhauled its engineering processes to ensure security became a more carefully considered feature in future versions of Windows.
Allchin, whose is leaving Microsoft in January after Windows Vista's launch, choked back a tear in his email to the troops. "I'm simply in awe of the dedication and perseverance demonstrated by the team who have worked tirelessly to make this the most reliable, most secure, most manageable and simply the most fun use operating system we have ever created."®
Sponsored: Minds Mastering Machines - Call for papers now open