The future of Oracle applications
Sanity checking the marketing line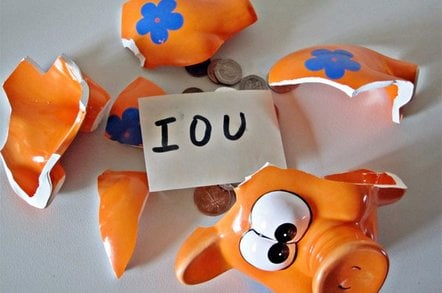 Reg Reader Panel One of the IT vendors with a particularly active and creative marketing department is Oracle. This means that while the company is undoubtedly doing a lot of good stuff, it is sometimes difficult to tell what's real among all the positively spun positioning.
An area in which the Oracle messaging machine has been in overdrive is the coming together of its various existing application product lines. The idea is to combine the best bits from the Peoplesoft, JD Edwards, Siebel and the original Oracle E-Business Suite applications to create a single product line known as Oracle Fusion Applications.
This is outlined in a Q&A available on the Oracle site here, which describes Oracle Fusion Applications in this way:
Oracle Fusion Applications are the single applications product line that will combine and enhance the best functionality from all Oracle Applications product lines. Oracle Fusion Applications will deliver this functionality in a Services Oriented Architecture on the open, standards-based Oracle Fusion Middleware platform. Oracle Fusion is Oracle's vision for next-generation enterprise technologies, applications, and services that will revolutionize business. Oracle Fusion Applications, planned for availability beginning in 2008, are part of this vision. In addition, Oracle customers are already benefiting from Oracle Fusion advances today.
It all sounds very good and the line from a couple of Oracle people we bumped into recently is that the strategy and direction has been really well received by the customer base – particularly old Peoplesoft, JD Edwards and Siebel customers who would understandably have had a level of concern being acquired by one of the most aggressive vendors in the market.
Apparently, however, all you guys out there using these applications actually see the takeover by Oracle as creating positive benefits for your businesses, and the Fusion strategy is a big driver of this happiness and contentment as you look to the future.
Given that Peoplesoft customers, to take an example, presumably chose that vendor in preference to Oracle and SAP for a reason when they made their purchase decision, the Fusion story and proposition really must be very strong, otherwise it wouldn't have won everyone round so effectively.
Ever cautious of not taking what vendors tell us at face value, however, this is something we'd like to check.
So, if your organisation uses Peoplesoft, JD Edwards, Siebel, or Oracle's native E-Business Suite, we would appreciate you taking a minute or two (literally) to answer five simple questions in our poll below. We'll then summarise these and report back on what we hear.
Cheers for your help.
This poll is now closed
Sponsored: Minds Mastering Machines - Call for papers now open