Sophos defends its block on alien hunters
SETI@Home domesticated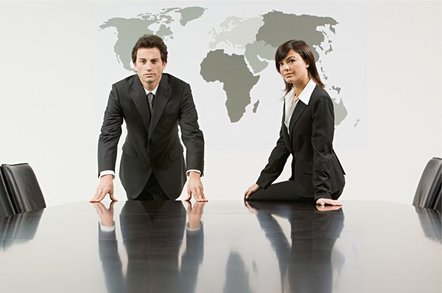 UK anti-virus firm Sophos has defended itself after sparking a controversy with its decision to allow sysadmins to block distributing computing programs such as SETI@Home.
The firm has extended the optional application control feature of Sophos Anti-Virus, Version 6 to allow enterprises to restrict the use of distributed control programs as well as VoIP software and P2P apps within large organisations.
A survey conducted by Sophos found that 89.3 per cent of 460 respondents wanted to control usage of distributing computing programs such as SETI@Home and the BBC's Climate Change Experiment on their networks.
Both applications use unused networked computing resources for complex number-crunching, and involve the receipt and transmission of information to and from third parties. The SETI@Home project analyses radio telescope data in the search for extra terrestrial intelligence while the BBC's climate change application uses much the same process to look for evidence of climate change.
Reg reader Simon questions these figures in arguing that it was sysadmins themselves who put these applications on their network. However, Graham Cluley, senior technology consultant for Sophos, responded that Sophos's optional feature blocked SETI@Home at work and then only if a sysadmin decides that the program is unathorised.
"IT admins have a tough enough job already and it should be up to them to decide what runs on their networks," he said. "We're not saying these distributing computing programs are bad or classifying them as malware, indeed some of them feature cool technology. However, it should be up to the person who runs a network to decide what runs on it and to restrict this to authorised applications."
Cluley said unauthorised applications can affect network performance. "The technology may be perfectly legitimate in the home, but businesses want more control over what runs in their corporate environment. IT staff simply don't want their PCs being used in the hunt for small furry creatures from Alpha Centauri, and other distributed computing activities," he added.
Looking ahead, Sophos is considering extending its application control feature to give the option to restrict staff use of online gaming in the workplace, a move that moves the software further into the employee management market that's traditionally been the domain of firms such as WebSense. ®
Sponsored: Minds Mastering Machines - Call for papers now open