Sun puts enterprise muscle into NetBeans
More beef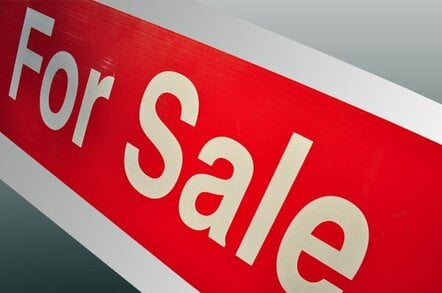 Sun Microsystems is backing a "milestone" release of NetBeans by expanding a year-old partner program to drive uptake for its tools environment and IDE.
Sun has released NetBeans 5.5, accompanied by five "value added packs" offering tools for developers in testing, enterprise, mobile and web development, which pull in features from Sun's enterprise-class Studio and SeeBeyond products.
Packs for enterprise, mobility and testing are available now, and packs for visual development of Asynchronous JavaScript and XML (AJAX) and JavaServer Faces (JSFs) and for C/C++ are released as technology previews and betas, respectively.
Having taken a rather ad-hoc approach to supporting NetBeans in the past, Sun is expanding its strategic partner program to focus on big corporate backers who have some sway among developers. Sun claims 125 corporate members using NetBeans software, services, tools and education services, and this week's expansion targets those who've made a "strategic commitment" to NetBeans with IP creation, developer products or who have a large developer base.
Strategic members get NetBeans technical support from Sun, roadmap information, and marketing appearances on Sun's Java site and at NetBeans events.
Sun's push comes almost five-years to the month after IBM tried to extinguish NetBeans by launching Eclipse. During that time, Sun has flirted with and finally rejected the notion of joining Eclipse. Sun now claims vindication through increased NetBeans downloads.
Dan Roberts, Sun's director of marketing for developer tools, appears to feel those companies that declared for Eclipse are now unable to differentiate or innovate as developers pick "free" Eclipse offerings instead of paying for their tools. "Those [companies] that announced support for Eclipse - companies like Borland etc. - saw their market share drop," he said. "Developers said: 'You're doing Eclipse? Oh, I can just go to Eclipse." IBM's WebSphere and Rational tools' market share has been reducing... they are no longer able to provide the differentiated value."
That said, Evans Data Corp's poll of 700 developers last November put NetBeans ninth on a list of 13 IDEs most commonly used. This is not exactly a vote of confidence. Eclipse came second on 25 per cent, with Microsoft's Visual Studio .NET taking poll position on 53 per cent.
Sun aims to turn this around by adding improved functionalty - another weak area for NetBeans, according to Evans whose poll of 1,200 developers this summer put NetBeans bottom with Eclipse in terms of quality out of 11 IDEs.
The NetBeans 5.5 beef is coming through Sun's value-added packs. An Enterprise Pack targets SOAs by adding the SeeBeyond BPEL engine and mapper with tools to work visually in XML. A Mobility Pack targets CLDC devices and adds support for Scalable Vector Graphics (SVG), and the Profiler Pack adds load-testing tools. Sun promised more tools from SeeBeyond in future releases of the enterprise pack.
The Visual Web Pack technology preview adds AJAX and JSF development, while the C/C++ beta features tools from Sun's Studio IDE for editing, compiling and debugging. The C/C++ pack is designed to help mobile developers.
The NetBeans core adds support for Java Enterprise Edition 5.5, Java Persistence API and JAX WS 2.0 productivity tools and the NetBeans GUI Builder, previously codenamed Project Matisse. Also featured is support for Windows Vista (following extensive testing, and in light of reported difficulties between Vista and Java). "NetBeans 5.5 is a major milestone for us," Roberts said. ®
Sponsored: Minds Mastering Machines - Call for papers now open