Samsung all a-glow over brighter phone display
33 per cent more light intensity, no more power taken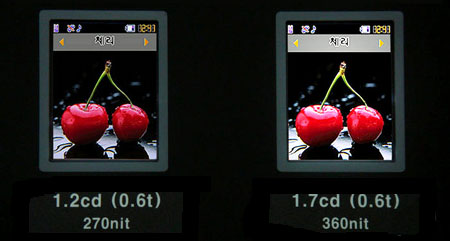 Samsung has figured out how to increase the brightness of a handheld device's screen by more than 33 per cent without drawing more power: paint a blue LED white. OK, so it's a little more complicated than that: you paint it with a fluorescent material. Still, Samsung calls is a "white LED".
The illumination unit based on the white LED is just 0.6mm thick, but it delivers a screen brightness of 360cdpm² - much more than the 270cdpm² a standard blue LED generates. The new LED has a luminous intensity of 1.7cd to the blue LED's 1.2cd.
Samsung indicated it expects the technology to come to market next year. The LED is designed for side-mounted screen backlights. ®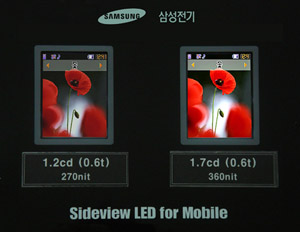 Sponsored: RAID: End of an era?