iSoft hit with another investigation
Auditors probed with pointy stick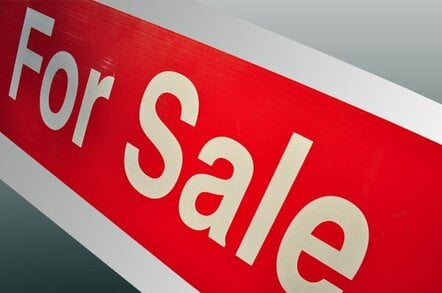 iSoft's ex-auditor RSM Robson Rhodes is facing a probe from the Accountancy Investigation and Discipline Board (AIDB). iSoft is already being investigated by the Financial Services Authority.
iSoft is supposed to be playing a central role in the world's largest public sector IT project - Blair's National Programme for IT (NPfIT) - to transform technology use in the NHS. Earlier this month it warned of falling revenues and said it was in talks to sell the company.
The AIDB said it was investigating both RSM Robson Rhodes and "members holding executive and non-executive directorships of iSoft Group Plc". Investigators will check accounts for the financial years ended 30 April 2003, 2004 and 2005.
RSM Robson Rhodes managing partner David Maxwell said:
It has been announced that the Accountancy Investigation and Disciplinary Board has decided to launch an investigation into recent events at iSoft Group Plc. This investigation will include RSM Robson Rhodes LLP as well as Accounting professionals who held executive or non-executive directorships at the company.

The firm will co-operate fully with the AIDB in relation to their enquiries. We wish to emphasise that we are not aware of any allegations against the firm. In light of the FSA's current investigation into iSoft and of its employees, it would not be appropriate for us to comment further on these matters.
For its part, iSoft said in a statement to the regulatory news service:
iSOFT Group plc ("iSOFT" or "the company") notes the intention of the Accountancy Investigation and Discipline Board ("AIDB") to investigate RSM Robson Rhodes LLP, who were the company's auditors for the financial years ended 30 April 2003, 2004 and 2005, and executive or non-executive directors of iSOFT in the relevant periods who are members of the accountancy bodies who support the AIDB.

All current executive directors of iSOFT who are members of those accountancy bodies were appointed after the dates under investigation, as was the non-executive director who is currently chairman of the audit committee.

The initial independent investigation into possible accounting irregularities conducted by the company's current auditors, Deloitte & Touche, in July 2006 did not uncover evidence that any of the current nonexecutive directors had any knowledge of any irregularities.

The company believes that the AIDB investigation is likely to cover similar matters to the investigation by the FSA that is already underway and will of course give its cooperation to the investigation."
®
Sponsored: Minds Mastering Machines - Call for papers now open