Pointing fingers at corporate security
Authenticate this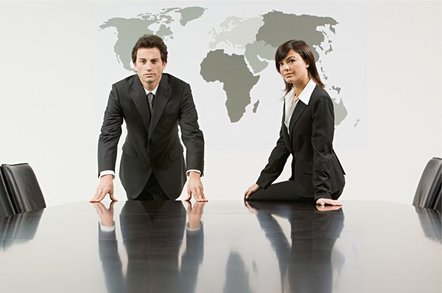 Fingerprinting firm DigitalPersona has launched a new version of its fingerprint authentication system, Digitalpersona Pro 4.0, which it says is faster and more reliable than its predecessor.
Designed for use in a corporate environment, version 4.0 is more accurate, the company says, supports individual sign-on, is highly scalable, and is interoperable with all varieties of fingerprint sensors - optical and silicon.
Those with responsibility for such things can read up on the technology here.
Company co-founder and CTO Vance Bjorn is keen to stress that he is not pushing fingerprinting as a one-stop solution for security. He is all too aware of the limitations of the technology and of the criticisms levelled against it, but, he argues, it has its place.
"The trouble with most other forms of security, passwords, etc is that they depend on the user keeping a secret to be secure. Fingerprinting solves that particular problem."
It is also a fast and relatively simple way to manage access, and keep an audit trail - vital for compliance with many business regulations, he says.
DigitalPersona's system doesn't store a fingerprint image anywhere. Instead, the initial scan takes the relevent data points, shoves them through an algorithm and ditches the original data. This, Bjorn says, is a major difference between DP's system, and the more big-brother style government deployments.
"Those are meant to keep the bad guys out. Our system is supposed to let the good guys in. It is a totally different proposition," he told us.
The applications are wide ranging: it can be deployed to secure door opening, system access, or clocking on. Concerned parents will also be able to secure the parental controls on Microsoft's long awaited Vista using fingerprint authentication from DigitalPersona.
Marketing VP George Skaff lists clients as diverse as Pizza Hutt, Banco Azteca, and Charles Schwab. You can probably guess which client matches which kind of deployment. ®
Sponsored: Minds Mastering Machines - Call for papers now open