3G routers the ticket to the mobile office
Get on board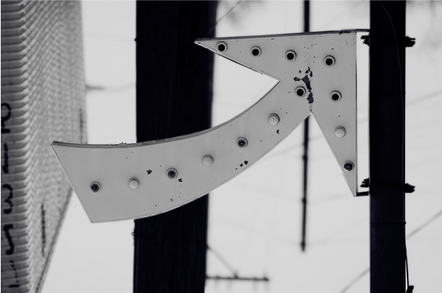 Quocirca's changing channels Despite all the fuss a few years ago when 3G networks first became available, the take up of 3G services across Europe has been slow, the UK and Italy being the most advanced. Two of the main reasons for this were a lack of coverage (in the early days) and lack of need.
The extra bandwidth and speed offered by 3G networks was not compelling for most businesses given the extra cost of the connection and the handset to access it. Basically, while there has been strong growth in the use of mobile data services, in particular email, 3G was not needed to achieve this. 2.5G/GPRS was sufficient for most requirements and far more widely available.
But handsets are one thing; a truly mobile office is another. And this is where 3G might start to come into its own. There are all sorts of situations where a high speed mobile connection to serve multiple users in an office environment would be a boon. Think of tradeshow stands, construction sites, crime incident scenes etc; or new premises, where getting an ADSL or cable broadband connection in place is just taking too long.
This is the domain of an emerging group of products – 3G routers. Simply put, they accept an incoming 3G connection from the outside world to serve a number of Ethernet ports or local wireless access at a remote or temporary location.
The power of such a service is going to be limited - it will only be practical for a small number of users on a single connection and they are not going to be running VoIP or doing high speed video downloads – but with subscription costs at around £30 to £40 per month for rapidly putting in place shared data access, a 3G router is just the ticket.
There are several products on the market from vendors like LinkSys and DLink that do the job. Generally speaking they have support for HSDPA cards, allowing the purchaser to select the 3G vendor with the best price and service in a particular location. And this week the channel friendly SonicWALL is due to launch a new product, the TZ190, which will be one of the most advanced 3G routers yet.
The TZ190 is more than just a router, it includes the security capabilities of SonicWALL's existing TZ range to make it a fully functional unified threat management (UTM) device. This includes deep packet inspection as standard and at an optional extra cost, intrusion protection, anti-spyware and gateway anti-virus. These options are pre-installed, but an additional fee is required to turn them on. In addition, the TZ190 can run off a 12 volt power supply such as a battery or a cigarette lighter socket, underlining its suitability for use in remote and temporary locations.
So, if in the past you have considered how 3G might be relevant to your customers and failed to find a reason, maybe its day has now arrived and there is finally an opportunity for resellers to make some money out of it.
Copyright © 2006,
Bob Tarzey is a service director at Quocirca focused on the route to market for IT products and services in Europe. Quocirca (www.quocirca.com) is a UK based perceptional research and analysis firm with expertise in the European and global IT markets.
Sponsored: Minds Mastering Machines - Call for papers now open