Oracle threatens to make workers more expressive
It's like Web 2.0, for the enterprise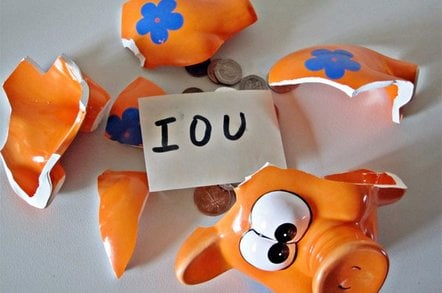 OpenWorld Oracle has become the latest big-ticket software vendor offering cube-farm dwellers improved social interaction through social networking.
The database giant has unveiled Oracle WebCenter Suite, promising a portal-based mash-up of business applications like PeopleSoft with RSS feeds and wikis.
WebCenter Suite will "break down the barriers between web-based portals, enterprise applications and Web 2.0 technologies to enable the rapid creation of flexible, context-sensitive work processes," according to Oracle.
Middleware and collaboration rival IBM last week joined the Web 2.0 crowd by adding RSS for blogging to Domino 7.0.2 server, IBM's email and collaboration environment that remains deeply entrenched among big companies
BEA Systems, meanwhile, has promised to add bookmaking and the ability for employees to create blogs and wikis to its own middleware using a trio of planned technologies. After almost a year, though, they have still not been released.
Like IBM, it seems Oracle will beat BEA to the draw. Oracle has promised WebCenter Suite 10g R3 by the end of this year, with something called WebCenter Composer and WebCenter Spaces scheduled "in a future release."
WebCenter Suite will feature a development framework built using Java Server Faces (JSF) and Oracle Application Development Framework (ADF) for developers to embed AJAX-based components and portlets.
The suite also features the Oracle WebCenter Services and Oracle WebCenter Studio, offering SIP-based instant messaging, online presence, threaded discussion and wiki capabilities for collaborative working and knowledge sharing. All this will be wrapped up with Oracle Secure Enterprise Search and a limited Oracle Content Database license, with pricing starting at $50,000 per CPU. So much for the democratizing effects of Web 2.0.®
Sponsored: Minds Mastering Machines - Call for papers now open