Storage Expo: who's excited?
ZZ Top on snowboards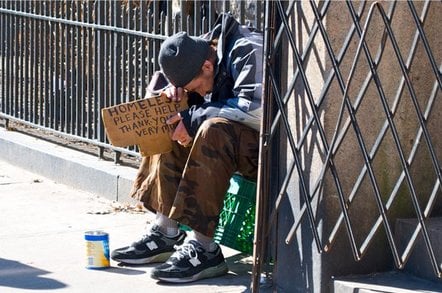 Blog At times, the show floor at Storage Expo looks beardier than the biennial Taliban ZZ Top fan club dinner and no dancing. We've come to terms with it though: this is the fugly end of IT, rampant hirsutism is to be expected.
The show is the UK's only dedicated storage event. And it shows: every vendor is represented one way or another. But as is the case with trade shows today, there's no new announcements, not really. NetApp coughed up an update to its virtual tape offering yesterday, but its coincidence with Storage Expo is probably just that.
There's a notable dearth of top executives from the big vendors too. They keep their powder dry for IDC's Storage Networking World events in the States and Germany.
The event is refreshingly business-like, however. There's no wannabe catalogue models punting USB flash drives, or sozzled Far Eastern executives making loud random vocalisations along to the oompah band (we're looking at you, CeBit).
Storage Expo occupies one of the lesser halls at London's Olympia. Word is it's been a busy year on the stands, and plenty of business has been done. There's certainly no shortage of delegates, and chillingly, they didn't seem to mind queueing in biting winds at 9am to get into a networked storage event. Some of them even looked excited, God love 'em.
The main hall is currently occupied by a snowboarding exhibition, which could make for an interesting Venn diagram, if we could be bothered to take a poll; storage fanciers versus snowboarders. Something tells us the crossover would be minimal.
Not that anyone cares. The mood among many vendor footsoldiers at the show is bouyant to the point of crystal meth suspicion. The recent IPOs of Riverbed and Commvault have convinced many that they're sitting on a goldmine over the next couple of years, despite the shaky economic outlook across the Pond.
Consolidation of the plethora of tinpot start-ups is inevitable though, so some industry watchers mutter it could be a smart move to make a big noise and get bought posthaste. The only problem in the meantime might be working out how to look like they're spending the cash they've raised in a Wall Street-pleasing manner.
Now, if you'll excuse us, we've got a millimetre of stubble we need to shave sharpish.®
Sponsored: Minds Mastering Machines - Call for papers now open