Juniper's Q3 profit remains a mystery
Prefers to discuss modest revenue hike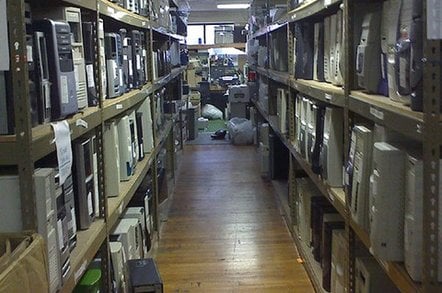 Juniper Networks managed a ho-hum third quarter, as far as we can tell. The company continues to play hide-and-seek with profit figures, while it tries to sort out some accounting, er, issues.
The networking company saw third quarter revenue rise a humble 5 per cent to $574m, which compares to $546m in the same period last year. The company also managed to put away $166m in cash, raising its cash and equivalents hoard to $2.4bn.
"The quarter is a reflection of our uninterrupted focus on innovation and our continuing ability to meet our customer's requirements," said Scott Kriens, chairman and CEO, at Juniper.
The quarter, however, is not a reflection of Juniper's uninterrupted financial reporting. Like so many in Silicon Valley, Juniper has been reviewing how it accounted for stock options grants and has turned up a couple of problems.
"Although the company's audit committee has not completed its review of stock option matters, it has reached a preliminary conclusion that the actual measurement dates for financial accounting purposes of certain stock option grants issued in the past differ from the recorded grant dates of such awards, and the Juniper Board of Directors has concluded that the company will need to restate historical financial statements to record additional non-cash charges for stock-based compensation expense related to past option grants," Juniper said in a statement.
It has yet to calculate the size of these charges or to provide profit figures for the quarter, as a result of this accounting mess.
Juniper's product revenues were flat during the quarter at $467m, while services revenue jumped to $106m from $80m last year. ®
Sponsored: Minds Mastering Machines - Call for papers now open