Hitachi pays out in patent dispute with employee
Optical disillusion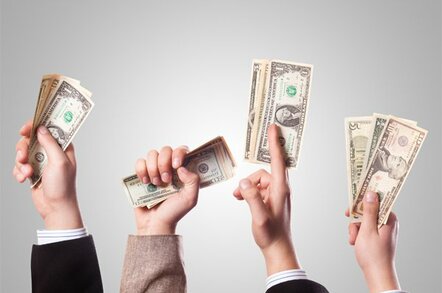 A Japanese inventor has won a patent dispute with his employer which will net him 163 million yen (£733,000) in compensation for his research on optical disks.
The Supreme Court in Japan made the ruling, backing the decision of a lower court. The money to be paid by Hitachi to Seiji Yonezawa is a share of overseas royalties on the technology he invented.
The High Court had previously ruled that Hitachi should pay Yonezawa 14 per cent of the royalties that the optical reading technology earned in the US, Canada, Britain, France, Germany and the Netherlands, as well as from licensing deals with Sony. The Supreme Court upheld that ruling.
The optical disk reading technology is used in the reading of CDs and DVDs. The ruling settles a case that has been running for eight years.
"I am deeply moved that this case is now over," Yonezawa said in a statement. "I hope this ruling will give courage to hard-working company researchers and encourage further technological development."
The result will please investors, but companies may worry about the implications of employees being paid royalties on work they have carried out while employees of a company.
"What about the risk companies bear for funding research?" Hitachi spokesman Masayuki Takeuchi said to news agency Reuters after the ruling. "This ruling may have a grave impact on Japanese firms' research and development."
Copyright © 2006, OUT-LAW.com
OUT-LAW.COM is part of international law firm Pinsent Masons.
Sponsored: Minds Mastering Machines - Call for papers now open