Navicore readies 'world's smallest' Bluetooth GPS receiver
Nokia wants it for the 770 Internet Tablet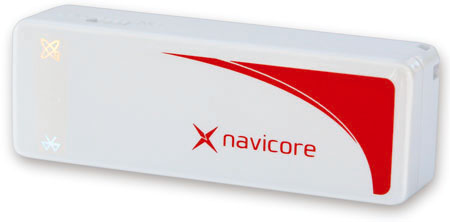 Nokia hopes satellite navigation will attract consumers to its 770 Internet Tablet. The Finnish phone giant will next month ship a GPS add-on kit for the machine based on route-planning software specialist Navicore's code. Separately, Navicore launched what it claims is the world's smallest and lightest Bluetooth-connected GPS receiver.
Nokia's Navigation Kit will include Navicore Personal 2007, a Bluetooth GPS unit and car-mount device. It will retail for around €199 (£134), the company said. The price includes full UK and continental Europe street-level maps. Nokia said it will also offer a complete package that combines the Navigation Kit with a 770.
Navicore Personal 2007's new features include up-to-date TeleAtlas and Navteq maps, now extending through optional extras to North America and "selected countries" in Asia Pacific and Africa. In addition to the Nokia 770, the new software release will also run in the UIQ 3 user interface. The app currently runs on S60 and S80 devices.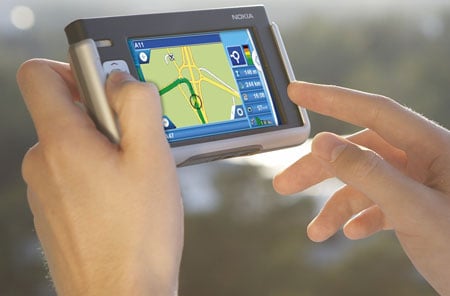 Navicore's new 30g GPS receiver measures 6.4 x 2.2 x 1.5cm, which is about half the width and height of its predecessor. The device uses SiRF's SiRFstar III GPS chip and incorporates a rechargeable battery that's good for eight hours' usage, the company claimed. However, Navicore has dropped the Nokia charger-friendly power port in favour of a USB connector. ®
Related reviews
CoPilot Live 6 for Symbian
Navicore Personal 2006 smart phone GPS
Sponsored: Minds Mastering Machines - Call for papers now open