Spammers issue exploding ARSS alert
Pump and dump email hits rock bottom
We're obliged this grey Monday morning to reader Andy Cook for bringing to our attention a delightful piece of spam which brings a whole new meaning to the term "pump and dump":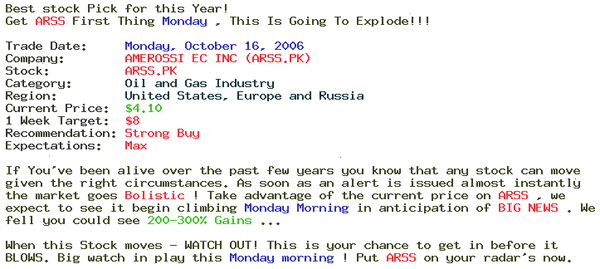 Enough said. Get in there quick before ARSS blows. ®
Sponsored: Are DLP and DTP still an issue?