Wobbly Belgian politico becomes YouTube star
TV interview suggests robust election victory celebration
Belgian politico Michel Daerden has become an overnight net celeb after YouTubers flocked to enjoy footage of him either completely rat-arsed or suffering the effects of "a psychomotor disorder" during an interview with French-language broadcaster RTBF.
French-speaking socialist party member Daerden hit the small screen last Sunday following his local election victory in the Liège suburb of Ans. He's a very happy man, as you can see here, leading to the unkind suggestion that his post-poll celebration may have been a little too robust.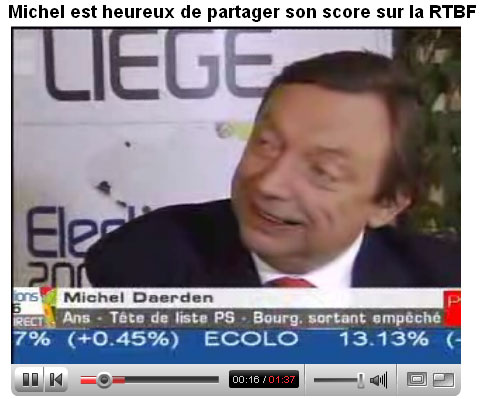 Not so, says Daerden, who attributes his performance to the aforementioned psychomotor disorder, explaining: "I often talk slowly and make gestures. I am left-handed and have dyslexia. That's why I talk slowly."
We're delighted to report that two Reg hacks who disappeared from the office a couple of hours back and have just returned apparently the worse for wear, insist their impaired motor function and inability to speak coherently is due not to having quaffed sixteen pints in the local boozer, but rather because they're left-handed. ®
Sponsored: RAID: End of an era?