Red iPod Nano ships
Charity's US launch official too
Updated Red, the Bono-front charity that promotes the problem of AIDS in Africa, will formally launch in the US today on the Oprah show, the organisation's website has just revealed. Kicking off the campaign: the much rumoured red version of Apple's iPod.
A red iPod's been talked about since April this year, though in the end it was Motorola which brought the first Red-branded technological device to market: a red-coloured SLVR, launched in the UK in May.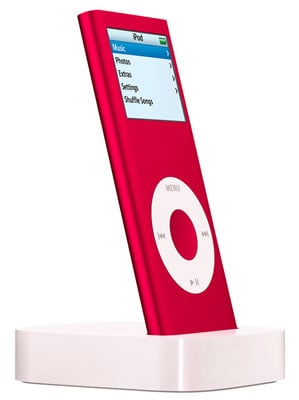 But the Red iPod rumour has never been entirely suppressed, particularly given Bono's close connection with Apple. According to the Chicago Tribune yesterday, the U2 singer and Oprah Winfrey recently recorded a promo piece in the Chicago AppleStore, which pretty much puts the seal on it.
And here it is: a red 4GB model, priced at $199, and now emblazoned on the Red website.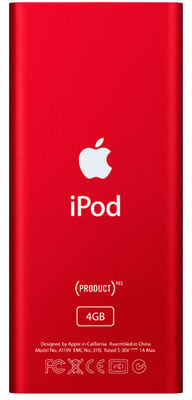 Later this month, Red with introduce the red SLVR into the US - and Nike-owned Converse will ship its red-themed sneakers. Georgio Armani's red collection will go global next month, Red's prescient website reveals. ®
Sponsored: RAID: End of an era?