PalmSource name consigned to the Dustbin of History
Access all areas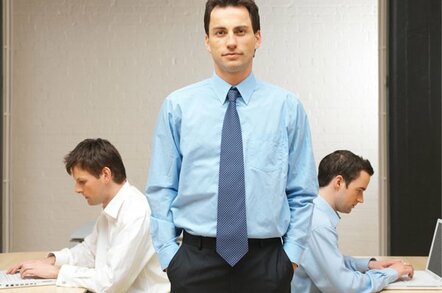 As Palm basked in the glow of publicity surrounding its Treo 680 launch in New York today, its once co-joined software twin PalmSource slipped quietly from view.

PalmSource, the brains behind the Palm OS running on 40 million mobile devices worldwide, is now to be called Access, after its new owner. And it gets a new logo too.
According to Access, the logo represents a company "developing and providing the mobile phone and device industry with innovative technologies and products." Access is best known for its NetFront browser, which is running on 279 million devices including Sony's Playstation.
Japanese-owned Access bought PalmSource last year for $324m.
Palming off
This is the latest chapter in a minor branding epic for the companies named Palm. PalmSource was born out of the 2003 split in Palm Inc that also led to the creation of hardware entity palmOne. PalmSource continued to focus on the Palm OS while palmOne worked on the Treo.
Then, last year, palmOne decided to purchase PalmSource's share of the Palm trademark and then reverted back to the original Palm Inc name. Under that deal, Palm gave PalmSource a four-year transition period to come up with a new name.
Stay tuned for a strategic marketing decision by Access to revert back to some kind of Palm-y name.®
Sponsored: Minds Mastering Machines - Call for papers now open