SEC procrastinating on Brocade fine?
Bring me the head of Steve Jobs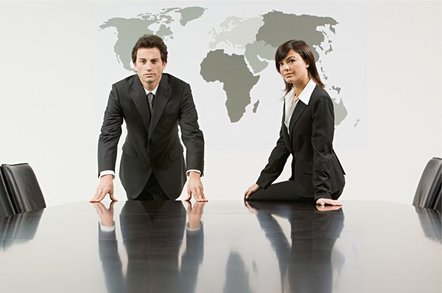 The SEC may be struggling with the vast scope of its stock option investigation if its delay in actually collecting a fine from Brocade is anything to go by.
Storage switch maker Brocade, the first company implicated in the scandal is yet to have its settlement approved, many months after a deal was struck.
Brocade agreed the $7m fine with local SEC officials in California before the summer and set the dollars aside. It's a trifle against cash coffers swelled by four consecutive record quarters for Brocade, but there's frustration at the SEC's apparent heel-dragging in Washington; the penalty is yet to be approved. "Perhaps they're on a different time frame to us," said worldwide marketing VP Tom Buiocchi.
There's wider resentment in Silicon Valley over a perceived double standard the affair has spotlighted. As a "niche" executive, ex-Brocade chief Greg Reyes was a soft target, it's mumbled. Some are asking whether Apple's Steve Jobs should be in the prosecutor's firing line too, except for the fact he is Steve Jobs, America's hippest turtlenecked-tech-exec, with products in millions of homes.
The SEC's interest in Apple is ongoing. Jobs issued a mea culpa on backdating on October 4 , saying: "I apologize to Apple's shareholders and employees for these problems, which happened on my watch." The comment was made the same day an internal investigation cleared him of personally benefiting from backdating. He was aware favourable grants were dished out in some cases, investigators found, though was "unaware of the accounting implications".
The same story from Greg Reyes' defence fell on deaf ears at an August dismissal hearing. The ex-CEO had not been plugged into the ramifications of backdating stock options on accounts submissions to the SEC, it was claimed. Attorney Richard Marmaro said: "Nowhere in this affidavit does it allege the defendants intended that consequence."
NetApp CEO Dan Warmenhoven has been the most vocal against the investigations after an internal review confirmed the NAS specialist was bullet-proof on stock options. In August he told Business Week: "I think the government is looking to find some egregious examples [of wrongdoing] and to publicly hang people for them. That's fine. But where does it stop?"®
Sponsored: Minds Mastering Machines - Call for papers now open