Sooloos sings praises of high-end lossless music system
Multi-terabyte, RAID-protected song storage, anyone?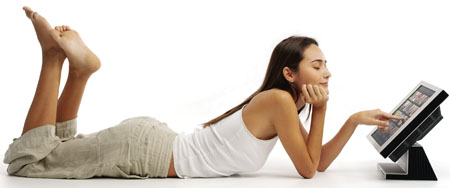 Tired of the limited sound quality of lossy audio compression formats? Want to move up to lossless but don't have the storage capacity for all your albums? If you're sufficiently well-heeled, New York-based Sooloos may just have the music system for you: a 1-3TB, RAID-protected multi-room rig that does away with the computer altogether.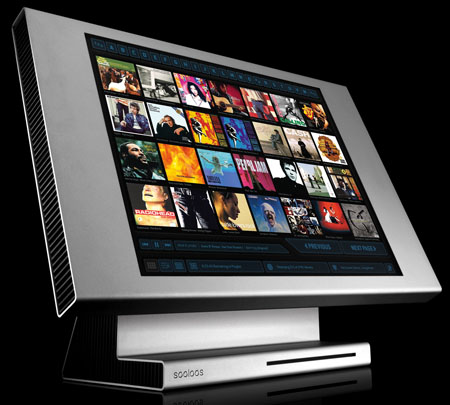 Sooloos' music system combines Store, Source and Control units. Stores are your RAID music archive. You can add more units should the 3TB, 6,000-CD capacity of the top-end Store proved too small for you. Stores connect across a network to Source units, which are the playback devices. You can connect up to 32 of them on a single network.
The whole shebang's run from a Control One unit, which not only incorporates a 17in touch-sensitive LCD, but also has a CD drive that's ready to rip your discs into a lossless format. Sooloos also offers Micro and Remote controllers: respectively wired and wireless handheld decks.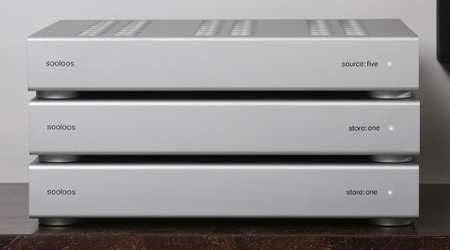 Apparently, Sooloos will rip all your discs for you and pre-install them on your system. Since the set-up costs $12,000 upwards, depending on the configuration you choose, we'd hope so too, though mailing 6,000 CDs to Sooloos isn't going to come cheap.
The company also plans to open an online music store, which will sell you a CD bundled with a second disc containing lossless ripped copies of the songs. There's no word yet when the store will open. ®
Related reviews
Slim Devices Transporter high-end digital audio player
Sonos ZonePlayer ZP80 and digital music system
Slim Devices Squeezebox 3 network music player
Logitech Wireless Headphones for iPod
Sponsored: Minds Mastering Machines - Call for papers now open