PeopleSoft whistleblower lands $17.3m jackpot
Former employee exposed price gouging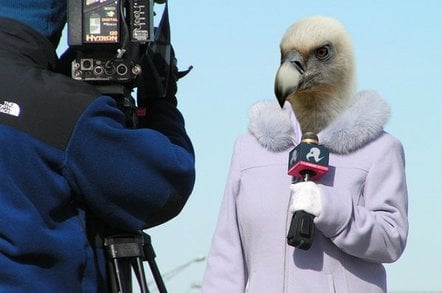 A whistleblower who exposed price gouging of federal customers by his former employer, Peoplesoft, will get $17.3m for his troubles.
This is James A Hicks's share of the $98.5m returned to the US government today by Oracle, Peoplesoft's owner, to settle allegations of sharp practice.
The case was filed under the False Claims Act by Hicks. Under its whistleblower provisions, says the US Department of Justice (DoJ), "private citizens known as 'relators' can sue on behalf of the government to recover federal funds that were obtained by false or fraudulent claims, and receive a portion of the proceeds of a settlement or judgment awarded against the defendant".
Which is nice.
Peoplesoft is accused of riding roughshod over the General Service Administration's (GSA) Multiple Award Schedule (MAS) Program. The Department of Justice says Peoplesoft abused this federal procurement program by hiding the level of discounts it made to its commercial customers. Because of these "defective disclosures", most federal purchasers of Peoplesoft licenses and services between March 17, 1997, and Sept. 30, 2005 paid inflated prices.
"GSA's Multiple Award Schedule program serves vendors and government purchasers by eliminating red tape while insuring that government agencies get a fair deal for the American taxpayer's procurement dollars," said Deputy Attorney General Paul McNulty. "The program works well when vendors follow the disclosure rules and provide GSA with the information it needs to negotiate good prices for government purchasers. This agreement demonstrates the Department's determination to hold vendors accountable for abusing GSA's trust and damaging its programs."
The claims against PeopleSoft predate its acquisition by Oracle. But as owner, Oracle is liable for restitution.
One small point. This case was pursued as a civil matter. But millions of dollars appear to have been stolen from US taxpayers. Criminal proceedings, surely, should have been more appropriate, no?
Press release here. ®
Sponsored: Minds Mastering Machines - Call for papers now open