Big Blue goes Big Green for cooler datacentres
Let's have a heating debate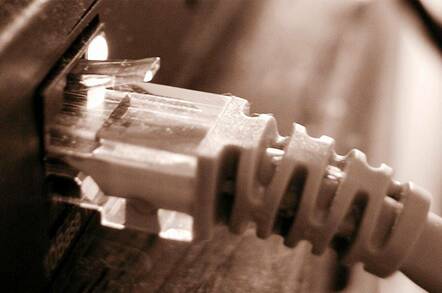 The data centre of the future will use power more efficiently, and face fewer heat-related reliability problems, if IBM gets its way.
The company has set up a 500-msn group to help clients build or renovate data centres so they can cope more effectively with new high-density technology, such as blade servers, said IBM Site and Facilities Services unit director Bret Lehman.
"Industry developments such as server consolidation ought to be reducing the demands for power and space," he added. "But the thirst for computing power is outstripping the rate of consolidation."
IBM will offer five service packages in its quest to go green, including one to assess a customer's readiness for high-density computing, and others to identify thermal problems and build modular data centres that include all the necessary cooling.
It's not just for the environment, of course - IBM estimates that the global market for data centre construction and reconstruction is worth around $25bn a year, and it wants a big chunk of that. Plus, green is very much in fashion right now...
The new services link to IBM's CoolBlue portfolio of energy-related hardware and software, and also tie in to IBM's work with The Green Grid, which is an IT industry association focused on lowering data centre power consumption.
"According to Gartner, 70 per cent of our end users are going to experience robustness problems due to cooling issues - and my meetings with customers are consistent with that," Lehman said.
Warnings of power-related problems ahead include 'hot spots' in the data centre, and servers throttling themselves back to avoid overheating.
"You need to get your IT strategists talking to your facilities strategists - the days when data centres could accept new kit with no problems are over," he added.
"But the good thing is that end users now recognise that power is an issue. Having a green building is a positive thing now - it's not just for naturalists." ®
Sponsored: Minds Mastering Machines - Call for papers now open