Force10 spreads the 10Gig goodness
But is nice technology enough to beat Cisco?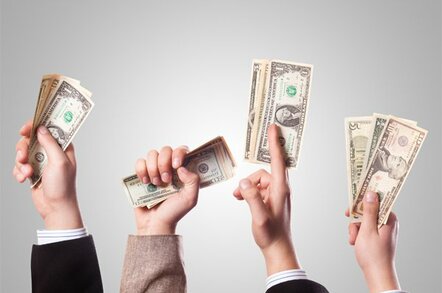 10Gig Ethernet specialist Force10 Networks has introduced two 1/10Gig switches as it attempts to break out of its data centre ghetto into the wider business world.
Force10's non-blocking Gig and 10Gig core switch/router technology has won it a number of high profile accounts, including CERN and several internet exchanges, but marketing veep Steve Garrison admits that it has so far been a niche vendor.
The new switches - the S50V, which is an update of the S50 data centre switch to add Power-over-Ethernet (PoE), and the S25P Gig fibre aggregation device - are intended to change that by pushing the benefits of 10Gig out to the enterprise edge (just in case Cisco and the rest of the industry weren't doing this already).
"We've built the Thames, now we have to build the tributaries," Garrison said. "Our customers have come to us and asked for the same technology, but stackable and at the same price as what's out there already."
He added: "Everything we make will have a 10Gig 'something' on it, because we're always trying to figure out ways to give people 10Gig without them having to buy it additionally."
So the £4,800 S50V has 48 Gig PoE ports, four of them also usable for Gig fibre, and four slots for 10Gig modules - Garrison points out that these are not locked, so can use anyone's XFP fibre or CX4 copper adapters. Alternatively, the 10Gig slots can be used to stack up to eight switches, with the stack managed as a single device.
The S25P, offers 24 Gig and four 10Gig ports, all of them fibre, and it too is stackable. It costs around £5,300, plus the 10Gig optics - but again, it can use any vendor's optics, so spare XFP modules could potentially be re-used, Force10 claims.
It's aimed at data centres and internet exchanges updating from 100Mbit fibre, according to Garrison. "It makes them 10Gig-ready - a lot of vendors will be pumping out 10Gig servers next," he said.
Force10 also said it had expanded its European sales operations, appointing its first European veep and signing up as the first business patron of Euro-IX, the European Internet Exchange Association. ®
Sponsored: Minds Mastering Machines - Call for papers now open