You can have any dinghy you like, as long as it's beer
The final installment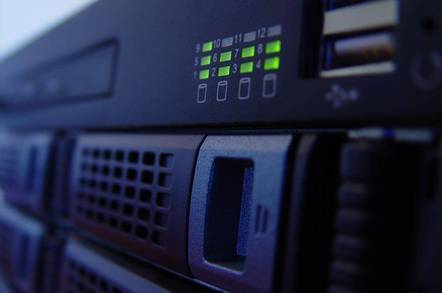 Ionian Blog It's our last day on the water. All today, we were frustrated in our attempts to sail by an absence of wind. Floating around on a glassy sea is not what we signed up for! So the cook and I sustained morale by reciting encouraging stories of the Hobie 15 catamaran we would be able to play with when we got into port.
The Hobie is a small racing vessel of which we are very fond. It is one of several operated by Sunsail at the Vounaki sailing base, and it shifts. It goes like greased summer lightning (which is, frankly, not something you could say about Summer Lightning).
After an hour or two still bobbing around on windless mirror-surfaced water, we were really starting to think warmly about the sailing base. And one good thing about the sailing base is that there is a supply of mains electricity on the dock. You take a long black cable out of the locker, plug it into the socket on the dockside, and bingo! You can now use both fridge and computer, and even plug in a hair dryer if you like.
With the prospect of real electricity, even with the need to fire up the diesel, charging up the computer was vetoed. "The food will go off if we don't get the fridge going," said the mutinous crew. "Charge up when we get home!"
We headed off to the base, and within ten minutes of tying up, naturally, we discovered that an excellent sailing wind was starting to blow. "Can we take the boat back out?" No, we cannot. Not to worry! Time to get that Hobie cat.
And this was a genuine emergency. With most of an afternoon empty, if I couldn't get a sailing dinghy to play with, I might be forced to do actual work!
So, to skip to the punch line, here I am, doing actual work. Why? Here we are tied up at the main marina, surrounded by fast sailing dinghies: and so here's the story of how my attempt to get a dinghy was foiled by bureaucrats.
It started with me quite simply asking a member of the Sunsail tutoring staff if I could borrow a dinghy, as a Sunsail customer in good standing.
"Go to the beach hut," said the beach official, hereafter known as a beachum.
The beach hut was empty.
I found another beachum: "Oh, it's easy. Go up to the Kirki Bar, book a boat for the afternoon. You'll be in time to join the regatta we're having in an hour or so!"
The people at the Kinky Bar looked at me as if I was soft in the head, said: "Eh?" and then they had a conversation. They finally agreed: "No, you just go down to the beach hut, and give them €10."
I asked on the beach again: "Oh, no;" responded a very knowledgeable beachum. "You book a boat up at the Bar Kiriki, and pay €, and then come down and we give it to you." Back to the Kiritin Bar. I was not enjoying this. It was a hot afternoon, and I might point out that there's a 100m walk, uphill, to the Kretin Bar.
A helpful friend suggested it was "to make you appreciate the beer. I didn't want beer - not even at normal Greek prices, and certainly not at the €4 they wanted for a half litre...but I went up anyway, and repeated what the beachum said. A new Kretinis Bar staff member was in position, and responded: "Oh, no, anybody can take a boat. But you have to register with reception." Where, I asked, is that?
"Behind this bar, and up the stairs."
Behind the bar was a long flight of stairs going up a hill towards a hotel complex - a sprawling development of about 500 yards along and 500 yards up the hill. No obvious sign saying "Reception" - apart from one on the grass, which pointed half way between two paths, without appearing to favour either in any detectable way.
I chose the left, which went up the hill, and there I found...no reception. Instead, there were a bunch of residences, of the sort made available to holidaymakers. A resident emerged, and I approached him. "I think reception is over there; through the glass doors, and up," he offered uncertainly, waving in the general direction of the other (right hand) path.
After another climb - equivalent of a good four storeys up, I found another bar. They offered to sell me a €5 beer. I expressed a preference for an instant death, or directions to reception, whichever was easier.
"Oh, reception? Second floor up the stairs."
It was! Finally, I had found reception. It was staffed by a helpful receptionist, who smiled happily at me.
"I'd like to book a boat for the Regatta," I said to the receptionist.
Her helpful smile faded to bafflement. She said: "Eh? You go to the Kranky Bar and give them €10. I don't remember if that's for an hour or for a day."
For her benefit, I recounted my adventures thus far, explaining that the bar staff specifically told me to come to reception.
Her determined expression indicated that she was resolved to sort me out. First she phoned the bar staff at DisKirti Bar, and told them, firmly, that they could organise this. They assured her, equally firmly, that she was wrong in imagining they could take orders for boats. €5 beers, yes. Sailing dinghies? No. Not on the stock list.
So, not being easily defeated, she went and found a manager. He came and said he could sort this. He had the technology. Easy. He logged onto the reception computer. "It is," he explained, "connected to both tills in the Kluless Bar." But when he tried accessing the first till, it would not connect.
"Ah," (he said) "their link is down. I'll look at the other till. I can log in remotely." He brought up the menu which was intended for the bar staff, showing all the stock items. "Ah...." he said vaguely. He punched a few more buttons. "Well," he concluded, "it's not on their inventory, and it used to be, so someone has taken it off inventory."
He smiled in a helpful way, and returned to managing. And the receptionist rang down again to the Kirtins Bar. There was some conversation, which appeared to be inconclusive.
"Give me €10," said the receptionist. "I'll sort it for you." It was a tempting offer, but I was not able to comply, since I was wearing swimming things, which is an understandable state for someone expecting to going dinghy sailing. And a €10 bill is not the sort of thing you take swimming with you, I pointed out.
"I'll have to get it," I said - and perhaps I looked discouraged.
Her kindly smile returned. "I'll tell the bar staff to take €10 from you, and write you a receipt," she said helpfully. "You give that to the beach staff, and they'll give you a boat!"
I went back to the boat, got my Euros, and headed up to the Bar Krotchety again. They looked unhappy.
"Are there any boats actually left?" said the bar staff member dubiously looking over my shoulder at the sea.
I looked down to the beach. The regatta was just about to start; almost every boat was on the water with a human in it. The few that remained were "Taz" boats - tutoring boats for very small children - I doubt I could have got into one of those without my legs hanging over the end. There were also some things called Picos, about which I will say nothing, for fear of offending delicate ears. Suffice it to say that I'd rather walk.
"Anyway," (she said accurately) "there's not much wind any more. Pity you didn't book it an hour ago; there was a lovely breeze then, and you could have joined in the regatta!" Yes, indeed, I could have.
I took my €10 back to our boat, and faced reality - real, actual work. It was inevitable. But at least I was able to get online. The BGAN terminal was as happy as a satellite terminal can be, with a supply of nice clean mains.
Tomorrow, all I have to do is get packed and off the boat by 9am. Of course, that means disconnecting from the mains.
So, final lessons learned:
If you want satellite broadband, it's probably best to wait for the marine BGAN terminal. The standard ones work, but they are really designed for land use
Don't leave the cigar-lighter cable behind.
There really is a "solar mat" which generates enough power to drive the BGAN unit. It rolls up into a bed-roll sized cylinder, and would have saved my life. Get one. No, it won't work at night, duh...
What these boat designers have to get their heads around: the need for a proper ten-volt power grid on board. A voltage inverter that provides 240V AC or even 220V European standard power, but doesn't work unless the engine is running AND the fridge disabled - ranks with a candy-floss umbrella on the usefulness scale. And a system which lets you use one device, and only one device, is potty.
Pictures from our Ionian Odyssey are available by mailing me and offering the usual £5 note for an A4 print. And I'll sign them "Guy Goma" in celebration of my elevation to IMDB member. Can't do better than that.
Tell the cook that I've moved address, will you? Ta ever so...
Isn't technology fun? ®
Sponsored: Learn how to transform your data into a strategic asset for your business by using the cloud to accelerate innovation with NetApp