Apple admits iPod Nano colours may 'change over time'
Coughing up before the complaints?
Just when you thought the new metal-made iPod Nano marked an end to screen scratches, there's another threat to the diminutive music player's colorful good looks - and this time Apple's admitted it up front.
Yes, the TOY boy came back from a sojourn Stateside with bag full tech toys for himself and a single girl-friendly gadget for yours truly: a shiny new 4GB second-generation iPod Nano. It's the rather cute blue number and I couldn't wait to get it out of the clear plastic package.
And what a box... the Nano's packaging is a carton designer's wet dream all on its own, as this little photo sequence shows. You almost want to leave the Nano in there. And you may have to if you can't figue out how to get the thing open...
But what's this I read at the end of the small print on the back after the battery charge and storage capacity caveats?
"Like a fine pair of jeans, iPod Nano colours may vary and change over time."
So my fine, shiny azure music player may soon become faded, dull and lustreless, baggy at the knees, and not quite big enough. Lord, take me now...
Ah well, at least it sounds good and plays all night. Which is more than you can say for him indoors, eh, girls... ®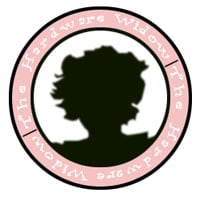 The Hardware Widow spends her life with a geek who thinks he knows more about technology than she does
The Hardware Widow on...
Sony Vaio laptops
BenQ's 'mauve sensation' phone
BenQ's butterfly phone
iPod undies

Related reviews
Apple's second-generation iPod Nano
Sponsored: Application managers: What's keeping you up at night?