Crystal balls with HP
HP looks to utility, aggregation and legacies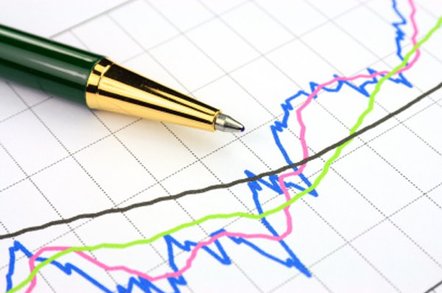 Following on from the formal launch earlier this month of the latest version of its Integrity Servers equipped with dual-core Montecito processors, HP put on a users' bash in London to drum up business from both existing and new customers.
This provided the chance to ponder future trends for the company with Don Jenkins, VP of marketing in the company's Business Critical Systems group.
The company is already well-known for its keenness on the utility data centre idea – not least because it plays to what it sees as its strengths of server consolidation and virtualisation capabilities, coupled to its OpenView management toolset. But that leads to the possibility – indeed probability – of service provision as a utility. This is often described as the "get your IT service as you would your electricity supply" model.
At least one HP customer, BT, was on hand to trumpet the possibilities of utility services. It is certainly the direction the company is heading in and it is not unreasonable now to expect it to start offering such services in the not too distant future.
This does raise an interesting dilemma for HP, which Jenkins acknowledges. With BT an existing customer and heading in the same utility service provider direction as HP, this does point to HP moving into the potential danger area of being seen to eat its own customers' lunches. His answer is that it is certainly possible, but that it is still a very young business where anything might happen.
Some of the other possibilities are that HP will go to market as the utility service aggregator – what Jenkins termed a "dating service". In this role it is possible it could even work with, rather than against customers like BT. In this context he noted that the company is also ramping up its support for its channel partners looking to move into the Software as a Service (SaaS) business model. In that respect it is already starting to operate in a similar role to Progress Software by supplying them with, as Jenkins put it, "the plumbing".
A more immediate possibility is that HP will combine the Itanium chip's capability at running legacy environments such as Tandem's NonStop and DEC's OpenVMS with blade-server-based virtualised datacentres. This would create the possibility of NonStop and OpenVMS appearing as self-contained server appliances.
He is aware of the potential of both systems, particularly in managing web-based applications where there is a high volume of transaction activity. "The issue is support for the users," he said. "They want that support widely available, but it is a people issue."
In other words, anyone with a history in working with these legacy systems suddenly has a bright future.
According to Jenkins, the demand is growing. "VMS people can write their own ticket," he said, so you know where to apply. ®
Sponsored: Minds Mastering Machines - Call for papers now open