Supermicro PDSBA G965-based mobo
Intel's latest integrated chipset arrives
During testing, we ran into several issues with the BIOS on this motherboard, but with some help from Boston - Supermicro's distributor in the UK - these were overcome with a BIOS upgrade. Oddly, this updsate isn't, at the time of writing, available on the Supermicro website. The graphics drivers on the CD bundles with the board are out of date too and caused some further problems. Again, an update sorted all the problems out.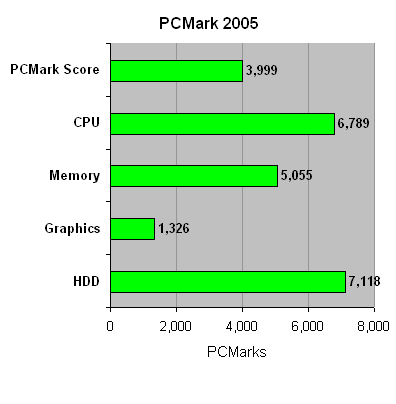 The productivity benchmark numbers are actually quite positive, although not entirely comparable to the P965 boards we've tested in the past, in part becuase we used a faster hard drive for those products. However, the SYSMark 2004SE scores show some good numbers. Moving onto PCMark 2005, the results are more disappointing, at least until you realise that it's the onboard graphics controller that's holding the numbers back.
The 3D benchmark results are truly shocking, with none of our games yielding playable frame rates at 1,024 x 768 resolution. The overall 3DMark 06 score was a mere 659. Half-life 2 produced an even worse result: 3.87fps overall. Completley unplayable, in other words. Far Cry managed slightly better - 14.56 fps - although it's still effectively unplayable. So even with a much-improved graphics core, the G965 is still not good enough for playing 3D games. However, Intel claims that it is Vista Premium certified, so it'll at least run Microsoft's upcoming OS upgrade.
If the PDSBA won't appeal to gamers, it won't find many fans among the budget-conscious either. It's set to retail for around £128 inc. VAT, more even than a basic P965 mobo and a graphics card.
Verdict
In a word, disappointing. The Supermicro PDSBA isn't strong on features and it's expensive. The GMA X3000 works, but it's far from close to beating even entry-level graphics cards when it comes to 3D, no matter how many new features Intel have added. The best you can say is that it's a competent product for running Windows, but not much more than this. ®
Sponsored: Minds Mastering Machines - Call for papers now open

Supermicro PDSBA G965-based mobo
The US mobo maker's first Core 2 Duo, G965-based offering is over here - and over-priced...