Big Blue unwraps packaged networking services
But this parcel is passing partners by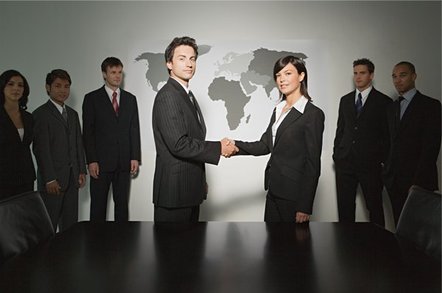 IBM is developing off-the-shelf service products covering real-time collaboration, unified messaging and SOA, after launching a pair of networking packages last week.
However, it looks like its channel partners will have a limited role in actually selling the products.
Big Blue unveiled its Networking Convergence Services Product and its IP Telephony Services Product last week. It claims its goal is to "take people-based processes and turn them into standardised, asset-based technology and consulting products".
The two packages will be offered through the newly created Integrated Communications Services Unit.
Old-hands may remember earlier IBM initiatives to offer services as off-the-shelf products.
Laurence Guihard-Joly, IBM vice-president, Integrated Communications Services, said earlier packaged service efforts were focused on lower end services, such as maintenance or implementation of hardware products.
The new services packages are broader and higher end, spanning the design, deployment and managing of products and have taken best practices from its global operations to ensure a standardised worldwide product.
Upcoming product areas include realtime collaboration, a unified messaging service and services based around IBM's Tivoli and Netcool products, Guihard-Joly said. The company quietly launched an RFID service for the pharma industry in August. Other likely areas include SOA and storage.
Partners seem to have a limited role in delivering the services. Guihard-Joly said the firm was working with "key partners" to design the products.
But when it comes to the channel, she saw its role largely as "go to market", particularly when it comes to targeting SMEs. Services packages may also be sold through IBM Direct.
"In some cases, [partners] may be able to train to deliver [services]," Guihard-Joly said. ®
Sponsored: Minds Mastering Machines - Call for papers now open